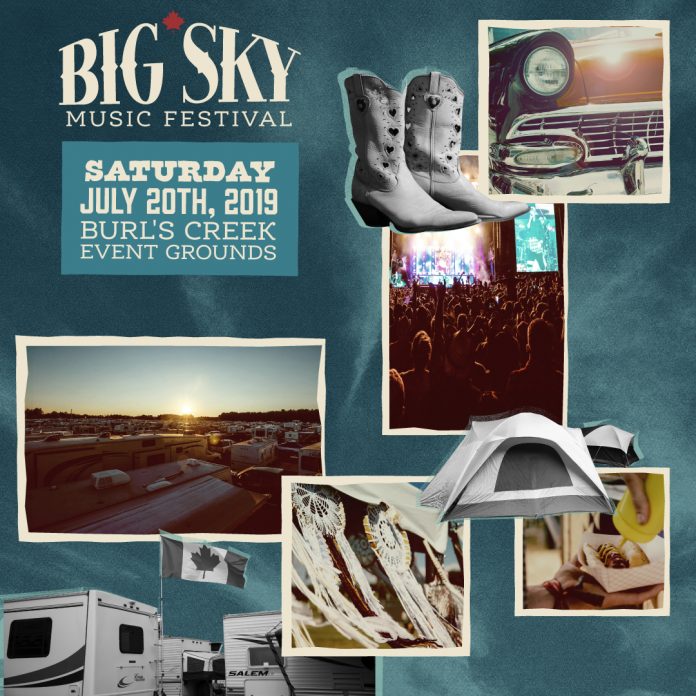 A press release has been issued.
We are so excited to kick off the inaugural Big Sky Music Festival this weekend and to showcase Burl's Creek to our newest group of country music fans, as they prepare to camp with us Friday through Sunday. We just received news from the band Alabama that co-founder and lead vocalist Randy Owen is suffering from severe vertigo and migraines. Randy is currently under doctor's care and being treated. First and foremost, we wish him well as he recovers and we await another opportunity to host Alabama at Burl's Creek.
Despite the news, we look forward to hosting Travis Tritt, Diamond Rio, Mason Ramsey, Jason McCoy, and The Redhill Valleys to an eager group of fans, joining us for a memorable first year!
In support of our country music community, we will be honouring ticket holders who had purchased a ticket for the Alabama concert, scheduled for Friday, July 19th at TD Place Stadium in Ottawa. Please arrive with proof of purchase to the box office on-site and direct any questions to contact@burlscreek.com.
Stay tuned for more updates, as we consider any new changes that may result from the Alabama announcement. See you soon at #BigSkyFestival.
We are proud to announce the addition of Big & Rich to our inaugural Big Sky Music Festival, this Saturday at Burl's Creek. We were fortunate enough to have them at our first year of Boots & Hearts, with a performance that wow'ed the party crowd and undoubtedly will be a memorable first-year for country music fans at Big Sky. It's going to be a BIG weekend with Big & Rich joining Travis Tritt, Diamond Rio, Mason Ramsey & more on July 20th. We thank fans for their patience and understanding as we heard the news of Alabama's cancellation earlier this morning, in honour of our dedication to our country fans, we look forward to welcoming Big & Rich and carrying on with a day of cars, camping & country music at Big Sky Music Festival.
For info and tickets to The Big Sky Music Festival Click Here