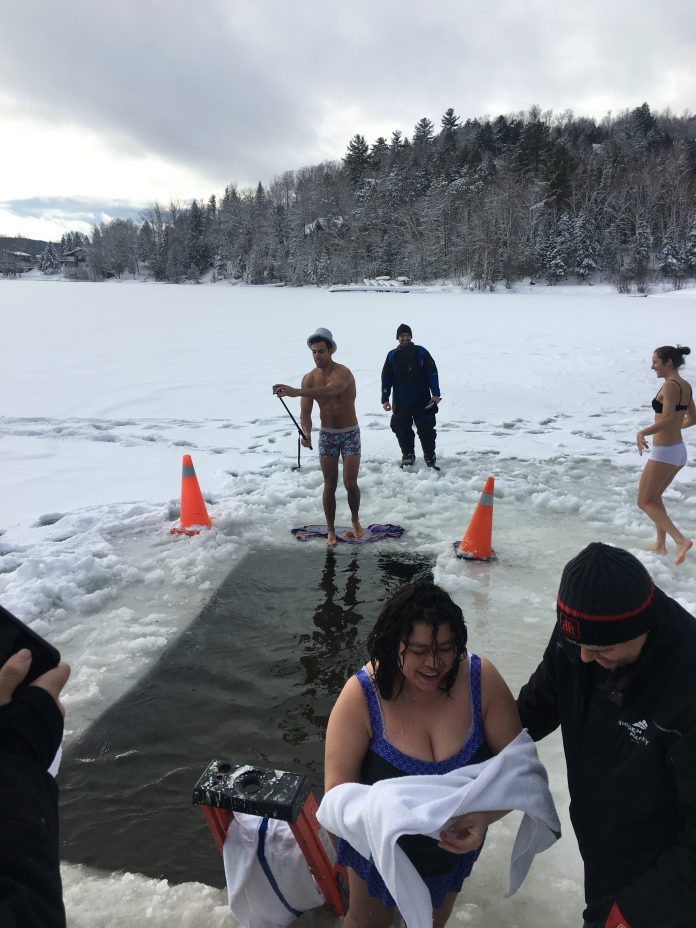 Tomorrow is dip day!
At noon on Jan. 1, the region's bravest will jump into the icy waters of Peninsula Lake in support of Community Living Huntsville.
"There's nothing quite like kicking off the year by jumping into a frozen lake," said Markus Latzel, the organizer and a regular participant in the Huntsville Polar Bear Dip. "It's a fun, unique, and really exhilarating thing to do."
Registration is not required prior to dipping but all participants are asked to make a donation to Community Living Huntsville through our Fundraising Page.
Community Living Huntsville provides supports and advocacy for individuals with developmental disabilities. They work so that each individual may grow to be the decision makers in their own lives at home, school, work and within the communities of North Muskoka.
Interested dippers only need to attend just before noon on Jan. 1 at Huntsville's Hidden Valley Resort Beach at 1755 Valley Road. That address will take you to the resort parking lot and the meeting place is at the resort's beachfront just off Deerhurst Drive. There is a parking lot near the dip site.
For more information, visit our Facebook page, our Fundraising Page, or email us at HuntsvillePolarBearDip@gmail.com