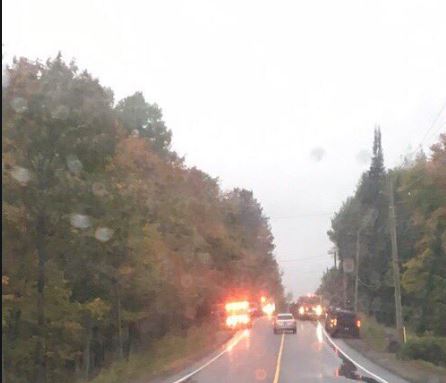 More to this story we first told you about.
On Sunday September 22, 2019 at 7:45 a.m. the Huntsville / Lake of Bays Fire Department responded to a reported structure fire on Brunel Road near White House Road. The fire started on the exterior of an accessory building beside a church and had spread into attic/roof area. A man staying in the small structure was woken up by a dog to the fire. The man tried to put the fire out himself with a garden hose before crews arrived. Without the dog, this story might have a different ending.
A group of kids were having a sleep over after the Huntsville Fall Fair in the main house which was not affected by the fire.
The cause of the fire is currently being investigated. but is suspected to be electrical. Extension cords were being used to power items in the building.
No injuries were reported and damage is estimated at $80,000.