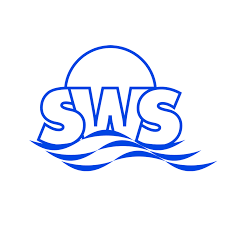 Don't miss out on this unique opportunity.
Job Title: Service Manager
Location: Minett
Position Type: Full Time
Pay Structure: Salary with benefits
We are seeking a mechanically inclined, ambitious Service Manager to oversee the Service Department at our Minett Ontario location, just outside Port Carling. We are a full service marina with 2 unique locations in Muskoka. We are a Mercury, Volvo, Ilmor, Kawasaki, Indmar, Byrant and authorized MasterCraft dealer. Its not a job, its a lifestyle.
Candidate Requirements:
Exceptional leadership abilities
Outstanding customer service and people skills
Experience implementing improvements in the service processes to maximize the performance of the Service Department
Well organized with attention to detail
Strong work ethic and the flexibility to work some weekends
Three years progressive experience within the service department of a marine or auto vehicle dealership
General computer skills and knowledge
Experience with parts & service management computer software or the ability to quickly learn due to experience with other systems
Able to multi task in a busy environment
able to work with other Departments – Ski School, Rentals, Sales and other location
Be a TEAM Player
General Responsibilities:
Provide prompt, dependable, high quality marine service to customers
Ensure service department contributes an acceptable level of gross & net profit
Maximize productivity levels of service technicians
Ensure service personnel are alert, well trained and available when needed
Ensure technicians receive jobs based on skill level and current resource utilization
Review work-in-progress to ensure quality and timeliness
Occasionally assist technicians when they are having difficulty performing service work
Prepare estimates for marine repairs
Establish procedures to initiate warranty and internal repair orders
Become familiar and efficient with all phases of the computer system required for service, parts management.
Ensure employees keep a clean, safe, efficient and orderly department
Be a working manager as required
Customer Service Responsibilities:
Maintain a high degree of customer satisfaction at all times
Greet customers immediately in a friendly and courteous manner
Handle customer complaints reasonably, showing empathy and positive attitude
Gain the trust and confidence of new/old customers when they are introduced to the service department
Management Responsibilities:
Maintain service follow-up programs
Grow the volume of service work and storage
Maintain budgeted revenue and expense objectives
Develop promotional campaigns in conjunction with the parts and sales departments e. scheduled work for customers
Provide reports to the General Manager when requested
Develop monthly and annual objectives for the department in collaboration with the General Manager
Attend training sessions to keep current with the service department issues
Ensure techs are sent to school as necessary by working with your suppliers
Be proactive in all aspects of your job
Job Type: Full-time
Experience:
Customer Service: 3 years (Preferred)
marine: 3 years (Preferred)
Language: