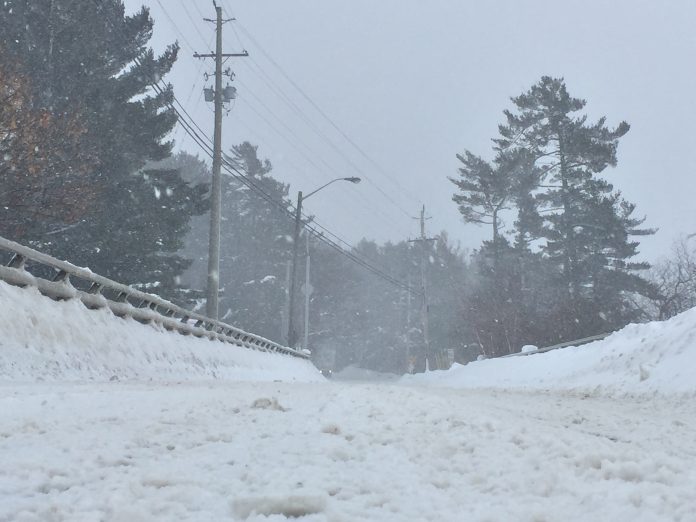 Environment Canada has continued the Snowfall warning for Parry Sound / Muskoka
A large area of snow associated with a Colorado Low has moved into the region as expected. Snow, heavy at times, will continue into this evening, with around 15 cm expected.
As milder air pays a brief visit late this evening, the snow will become mixed with or change to some rain for a few hours.
Precipitation will then taper off to scattered flurries in the wake of this Colorado Low by Wednesday morning.
Be prepared to adjust your driving with changing road conditions. Visibility may be suddenly reduced at times in heavy snow. Surfaces such as highways, roads, walkways and parking lots may become difficult to navigate due to accumulating snow.