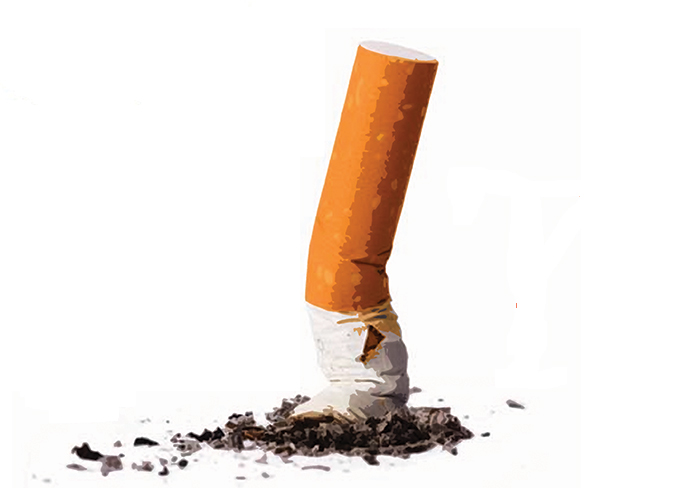 As of January 1, 2016 under changes to the Smoke-Free Ontario Act, the sale of flavoured tobacco products that attract youth including cigarettes and chewing tobacco is banned. Menthol flavouring has been exempted from the flavour ban until 2017.
It's time to play, live, be…tobacco-free
Tobacco use is the No. 1 cause of preventable death and disease in Canada. It kills 13,000 Ontario residents every year. Quitting tobacco is the single best thing you can do to protect your health.
In Simcoe Muskoka, our smoking rates are similar to the provincial rate – 21% of adults smoke cigarettes and 9% of youth in grades 7-12.
Supports to promote tobacco-free living
Tobacco is highly addictive. It is easy to get hooked on it and hard to quit. If you are thinking about quitting, we can help. We have 3-hour STOP workshops with free nicotine replacement therapy.
Clearing the air of tobacco smoke protects family, friends, unborn children, and even pets from the cancer-causing chemicals released in secondhand tobacco smoke. Learn how.
Landlords, tenants, and condo owners can work together to stop drifting smoke between units by making their multi-unit buildings smoke free. We can help.
Positive role modeling helps youth choose to stay tobacco free and helps to counter the tobacco industry marketing that works hard to hook youth to replace their long-term customers who keep dying from using their products. Learn more.
Conference Board of Canada figures show it costs a business about $4,256 annually per employee who smokes because of illnesses and time away from the job. Time to take Healthy Steps @ Work.
Learn more about the Smoke-Free Ontario Act (SFOA) and coming later this year the new Electronic Cigarettes Act (ECA). These laws ban smoking and vaping in all enclosed public and workplaces in Ontario and in vehicles carrying children under 16. Outdoors the acts prohibit smoking at or within 20 metres of children's playgrounds and at or within 20 metres of publicly owned outdoor sporting areas and public areas. Bar and restaurant patios are also No Smoking.
Many communities are expanding their municipal bylaws to prohibit smoking and the use of tobacco-related products including hookah and waterpipes in more settings such as trails and beaches. Know and follow the local bylaws that go beyond provincial laws.