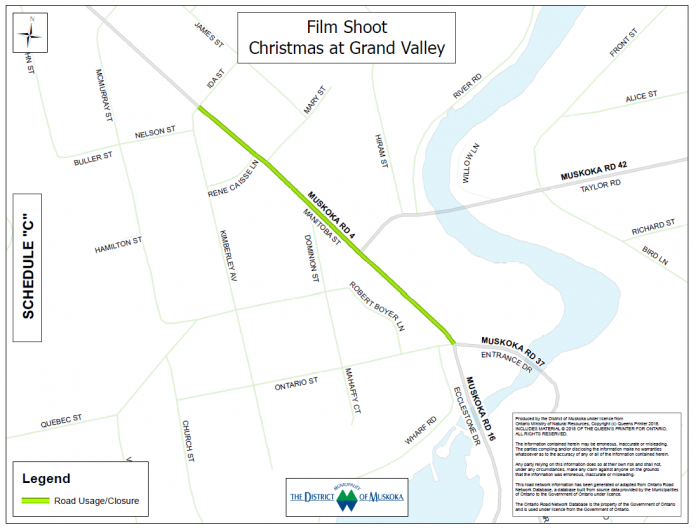 Notice of Upcoming Temporary Road Closures
Town of Bracebridge:  MR #4 (Manitoba Street) from Kimberley Avenue to Ontario Street (see map)
Date(s) Closed/Usage:   October 13, 16, 17 and 18.
Reason Closed:  Film Production – "Christmas At Grand Valley"
There will be rolling traffic closures for up to three minute intervals to accommodate filming during the dates above.  The public is advised to expect delays.  OPP will be on site to support traffic control.