Scouts Canada is hosting an open house and registration day for Orillia and area community members to learn more about the fun and adventures Scouting has to offer. Parents and students are welcome to attend and learn more about the exciting volunteer opportunities available as part of the Scouting movement. Youth aged 5-26 can register on the spot as part at the open house. Everyone is welcome to drop in to find out more.
Scouters will be hosting games, crafts, and activities for youth attendees. See inspirational displays showcasing the joy of volunteering.
The open house will take place Saturday September 8th from 1 p.m. to 3 p.m. at the St. James Anglican Church, Orillia, 58 Peter Street, L3V 6J6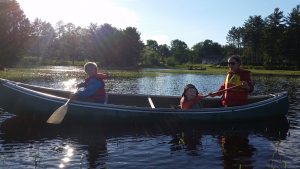 Scouts Canada offers kids unique experiences filled with fun adventures and discovery of new things. Along the way, they develop into capable, confident and well-rounded individuals, better prepared for success in the world. For tens of thousands of children and youth across Canada, Scouts is the start of something great. Scouts Canada is the country's leading co-ed youth organization, offering programs for children and youth aged 5-26 in multiple languages, reflecting Canada's multicultural landscape and communities. For more information, visit Scouts.ca.
Photos provided by Scouts Canada