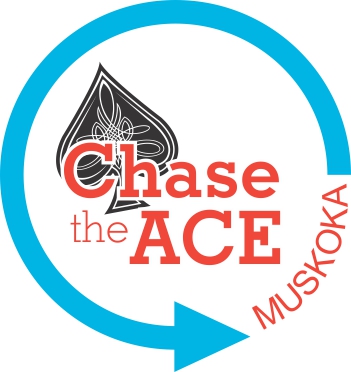 The Rotary Club of Bracebridge is gearing up to host Week 12 of the Chase the Ace lottery on April 9, in which locals have the chance to win a weekly lottery as well as a jackpot that accumulates over time.
Chase The Ace is an Ontario licensed lottery (#10607) where a ticket is drawn each week and the winner receives 20 per cent of the weekly sales. As for the rest of the sales, 50 per cent goes to local charities and 30 per cent is added to the jackpot. The winner also draws a card from a standard deck of playing cards and if they draw the ace of spades, they win the jackpot. Otherwise, the jackpot continues to grow as the cards in the deck are eliminated each week. Once the ace of spades is drawn, the lottery game is over for that session. Chase the Ace is a form of lottery that has gained popularity throughout Canada since 2013 as a way to raise funds for charities.
"Our lottery fundraising revenue will be invested in our community," said Andrew Smellie, president of the Rotary Club of Bracebridge. "In the past, funds have been allocated to the South Muskoka Memorial Hospital, Alzheimer's Society, Big Brothers – Big Sisters to name a few. We are very excited about the potential revenue Chase The Ace generates, and the community projects that will be supported."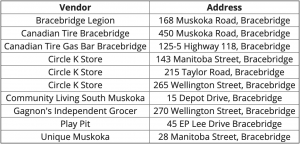 The draw is held at The Rotary Center in Bracebridge every Tuesday at 8 p.m. and tickets cost $10 for a pack of three. Tickets are available at various retailers (see table) and at the Rotary Center every Tuesday from noon until 7:30 p.m. Participants do not have to be present to win.
To learn more about how to play Chase the Ace, watch the video below. For more details about Chase the Ace events presented by the Rotary Club of Bracebridge, click here.
The jackpot for Chase the Ace Muskoka is growing! Watch how you can support the Rotary Club of Bracebridge and South Muskoka Hospital Foundation by purchasing your tickets to be entered in this week's draw. Don't forget to play every week. For more details check out http://www.healthmuskoka.ca/chase-the-ace/

Posted by South Muskoka Hospital Foundation on Wednesday, January 24, 2018