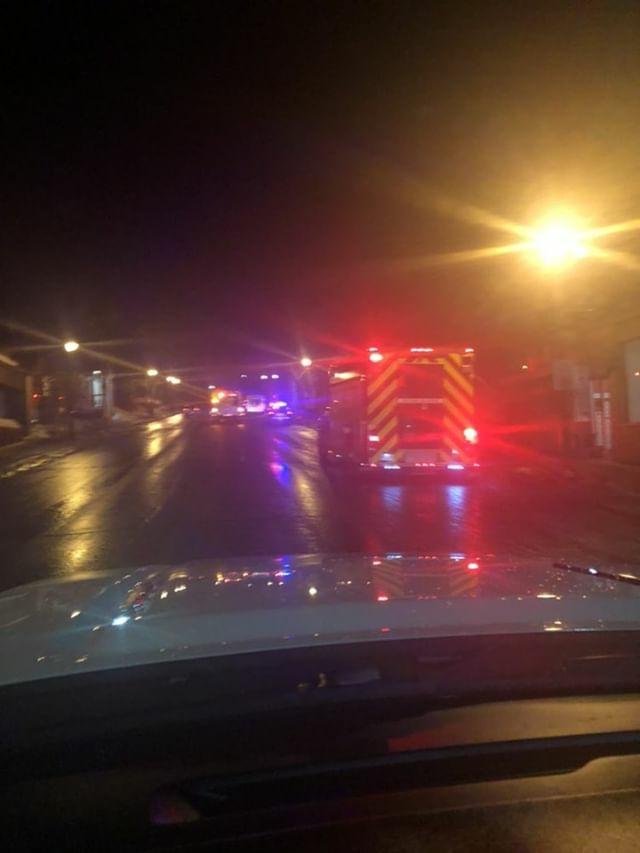 More to this story we first told you about.
On Thursday March 14, 2019 at 9:27 p.m. Huntsville Fire, Huntsville OPP and Muskoka Paramedics Services responded to a roof collapse at 12 Main St. West in Huntsville.
Two people were reported trapped above Gus and Gigi's Pet Store. There were no injuries reported. Main St W is closed between Centre St and Lorne St
More information will be provided when it becomes available.