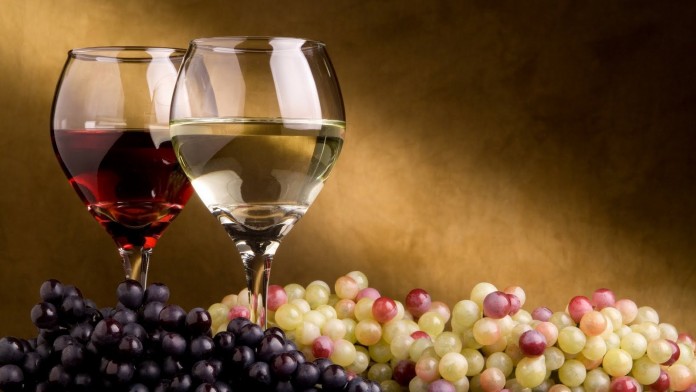 To celebrate Ontario Wine Week, the Ontario government and the Government of Canada are investing in a Prince Edward County winery as part of a larger $856,000 investment to help Ontario wineries to expand their production, grow their brand recognition and leverage new economic opportunities.
Hardie Wines Limited, also known as Norman Hardie Winery has received over $43,000 under the Growing Forward 2 initiative to:
Purchase a state-of-the-art wine press with specialized oak barrels from France that will store high-quality product.
Implement a stackable wine tank system to increase productivity and reduce operating costs.
Norman Hardie Winery is one of 20 wineries in Ontario that will benefit from this federal and provincial government support through Growing Forward 2 – a federal-provincial-territorial initiative that supports programs aimed at improving innovation, competitiveness, market development, adaptability and industry sustainability in Canada's agri-food and agri-products sectors.
These investments help achieve the federal government's goal to support the agricultural and agri-food sector in a way that allows it to be a leader in job creation and innovation.
Quick Facts
Ontario Wine Week runs from June 12-18.
Ontario is the largest wine region in Canada and the province's wine industry supports over 7,000 direct jobs.
Ontario is home to over 200 different wineries in Niagara, Prince Edward County, the Lake Erie north shore and other emerging regions.
In May, Ontario launched the 2016 Wine Country Ontario Travel Guide to help Ontarians and visitors explore the provinces diverse wine regions.
Since 2013, the governments of Canada and Ontario have committed more than $38 million to almost 750 projects for food, beverage and processor businesses throughGrowing Forward 2 cost-shared funding assistance.
Growing Forward 2 was launched in 2013 and is a five-year commitment by Canada's federal, provincial and territorial governments to support Canada's agri-food and agri-based products sector.
"Ontario's wine makers consistently demonstrate their ability to develop and deliver a range of premium quality wines. As we celebrate this year's Ontario Wine Week, we are pleased to announce our support towards the continued growth of Ontario's wineries with the funds needed for key investments in their businesses." – Lawrence MacAulay, Minister of Agriculture and Agri-Food Canada
"The Government of Canada is committed to helping the food and beverage processing sectors be leaders in job creation and innovation. Investing in state-of-the-art technology not only helps the winery boost productivity and profitability, it positions the wine industry to capture new market opportunities to ensure Canada's success in the global marketplace." – Neil Ellis, MP Bay of Quinte
"Ontario has grown into an internationally recognized wine region producing award-winning, high-quality wines. With their passion and commitment, wine makers and grape growers are continuously working to improve their products, increase production and grow a thriving industry. I invite the people of Ontario to join me in celebrating our province's wine industry this Wine Week by visiting one of the Ontario's wine regions to sample some of these wines or picking up a bottle of Ontario wine from your local LCBO or farmers' market." – Jeff Leal, Ontario Minister of Agriculture, Food and Rural Affairs
"Wine is an economic driver in Ontario. Investing in our wine producers promotes growth in a key industry and delivers more jobs in agriculture and tourism. With wine coming to grocery stores this year, these investments will also help Ontario's producers expand their distribution. This improves convenience and choice while providing consumers more opportunities to explore Ontario's world-class wines." – Charles Sousa, Ontario Minister of Finance
"We welcome the government support to increase the efficiency of our winery and contribute to its growth. We are proud to produce wines that are a favorite locally and internationally. This investment will help us to continue to craft high quality wines straight from Prince Edward County to the glasses of wine lovers." – Norman Hardie, Owner, Hardie Wines Limited