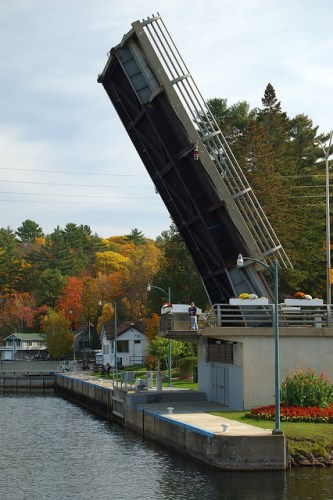 The opening of the Large Lock will take place at 1 p.m. on Monday, May 14, 2018.  Partial lifts of the bridge may be required prior to the 1pm opening due to high water levels with anticipated delays of no longer than 5-7 minutes.
For 2018 hours of operations, fees and regulations, please visit:  https://www.muskoka.on.ca/en/live-and-play/Port-Carling-Locks-and-Swing-Bridge.aspx?_mid_=390
Please note that operation of the large lock and lift-bridge outside of posted normal hours is by appointment only. 24 hours' notice is required. After Labour Day weekend, lock operations will be subject to weather and/or water conditions.