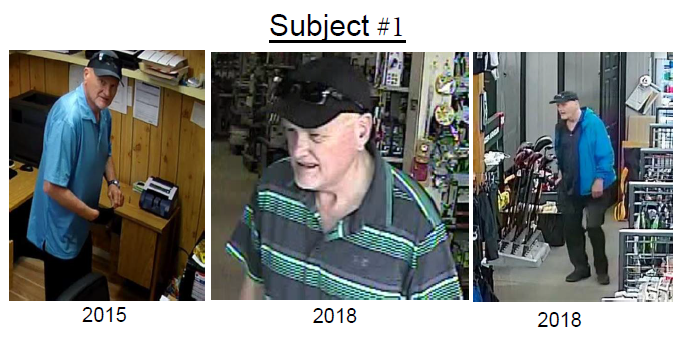 The Huntsville OPP is seeking the public's assistance in identifying three suspects involved in multiple thefts of cash from various businesses throughout Ontario and Quebec.
One or two of the suspects often distract an employee while the other gains access to an office where cash floats and deposits are stored. Police have released photos of all three.
The OPP are asking anyone with information to contact the OPP at 1-888-310-1122 or Crime Stoppers at 1-800-222-TIPS (8477), or online at www.p3tips.com. Your information could lead to a reward of up to $2,000.
Photo Credit: OPP Handout