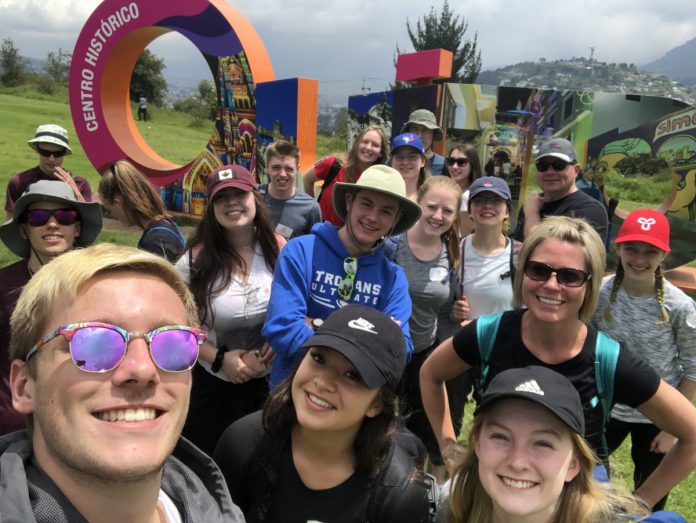 Education is far more than sitting in a classroom and reading a textbook. Trillium Lakelands District School Board (TLDSB) students are making a difference in developing countries while learning valuable skills.
Huntsville High School (HHS) students recently returned from the Amazon, where 17 students and two teachers traveled to Ecuador in South America, as part of the school's We Impact group.
For years, HHS students have traveled to developing countries to participate in service projects. Me to We is a Canadian social enterprise founded 20 years ago with volunteer trips to encourage critical thinking and responsibility as global citizens.
Students got their hands dirty helping to build a school alongside members of Bella Vista, a rainforest community along the Napo River. Immersed in cultural activities, students also visited a local farm to spend time with a family that worked hard over many years to help provide their community with access to clean water. Carrying water from the river, and planting banana trees at a nearby agricultural learning center were just some of the projects students undertook .
Day to day trip life included working on community projects, processing the sights, sounds, and experiences by operating through a calculated curriculum that consolidated their daily learning; examining poison dart frogs and tarantulas on night hikes in the jungle (supervised by the very attentive jungle guide, Carlos); and travelling to and from the Minga Lodge by transport canoe. Students also experienced first-hand on all that is needed to run a farm in the rainforest.
Teachers Vanessa Taylor and Nico Byl are proud of this group of students!