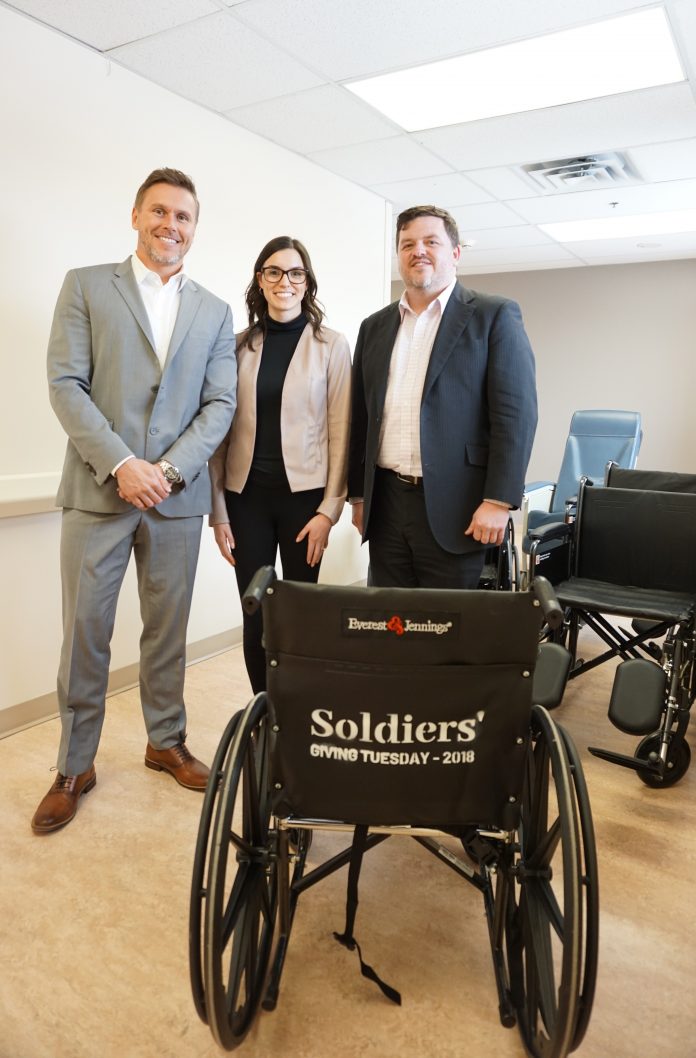 The Orillia Soldiers' Memorial Hospital (OSMH) is thanking the community for the funding from the 2018 Giving Tuesday campaign, which allowed the hospital to buy 25 new wheelchairs along with other equipment, according to an announcement from March 25.
The OSMH Foundation received over $25,000 in donations in the campaign, which includes funding from Subaru of Orillia that matched other donations. The Giving Tuesday campaign ran the week of November 27 and promotes charitable giving around the beginning of the holiday season. In addition to 25 new wheelchairs, the hospital was also able to buy accessories like pressure cushions, anti-theft devices and oxygen tank holders. The wheelchairs will be distributed throughout the hospital, including to the Emergency and Fracture Clinic, which had some of the greatest need.
"We really wanted to celebrate this amazing show of community support, so each new wheelchair has the Giving Tuesday 2018 logo stenciled on the back," said Mark Riczu, executive director of the OSMH Foundation. "In total we had over 150 individual donations come in through our Giving Tuesday campaign. We really can't thank the community enough for their generosity, as well as Subaru of Orillia for their ongoing support."
Wheelchairs are some of the most frequently used pieces of equipment in the hospital, according to the announcement, which means they're in constant need of replacement and repair. The hospital demonstrated the need through images of real patients who spoke about their experiences.
"We're so happy to have been able to support such an impactful campaign at the Hospital," said Mark Shivers, general manager at Subaru of Orillia. "It's our employees and clients who use the services of our Hospital, so it's very important for our company to give back to something that will have such a positive effect on patient care."