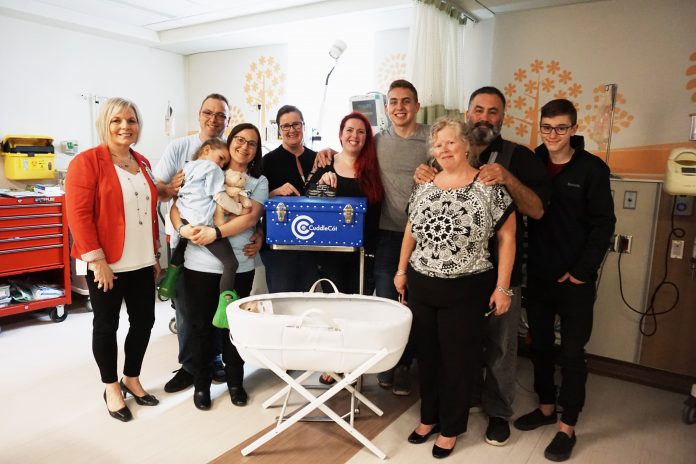 Aimee Stephens and Katie Pereira, who both experienced the pain of infant loss, came together to raise $4,600 to buy a CuddleCot for the Orillia Soldiers' Memorial Hospital (OSMH), aiming to help families who lose a newborn.
A CuddleCot is a bassinet that keeps a baby cool, slowing the changes that occur after death. The device can help the grieving process by extending the time the family gets to spend with their newborn.
"What better way to carry on the legacy of our sons, Dylan and Lincoln, than by helping other families in their desperate time of need," said Stephens and Pereira in a joint statement. "Our hope is that by OSMH having this cuddle cot, families who experience a loss will have just a little bit longer with their baby before saying goodbye."
The CuddleCot is mobile and will be used in the hospital's birthing unit as well as the Neonatal Intensive Care Unit as needed.
"It's incredible to see these two women take the initiative to secure this new piece of equipment for our Hospital in their time of tragedy," said Audra Jesso, program manager of the Birthing Unit and Paediatrics. "They are heroes in our books, and have made such a difference in the lives of families who experience infant loss at OSMH."
For more information on current fundraising needs at OSMH, call the Foundation office at 705-325-6464.