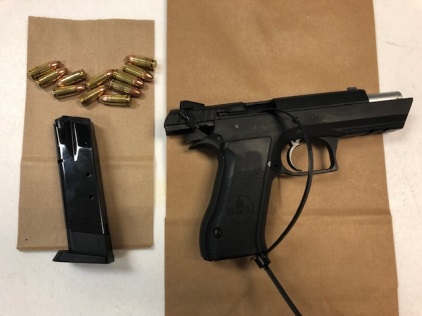 The Orillia OPP have arrested a Toronto man in connection with drug trafficking in the City of Orillia.
On March 29, 2019 the Orillia OPP with the Orillia Community Street Crime Unit conducted a traffic stop on Davey Drive in Orillia. As a result of a short investigation police were able to seize a quantity of cocaine, cash, and a handgun.
As a result of the traffic stop police have charged 18 year old Hamze Adan of Toronto with:
Possession of a Schedule I Substance
Possession of a Schedule I Substance for the Purpose of Trafficking
Two counts of Possession of Property Obtained by Crime
Carrying of a Concealed Weapon
Possession of a Prohibited Weapon or Device
Occupant of a Motor Vehicle knowing there was a Prohibited or Restricted Weapon
Possession of a Firearm or Prohibited Weapon Obtained by Crime
Careless Storage of a Firearm
Possession of a Weapon for a Dangerous Purpose
Unauthorized Possession of a Firearm
Unauthorized Possession of a Weapon
Possession of a Loaded Prohibited or Restricted Firearm
The accused was held in custody and is set to appear in Barrie for a bail hearing.