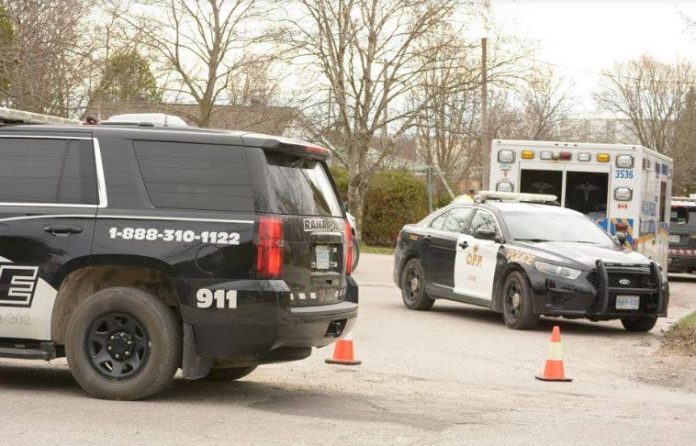 On May 07, 2019 Orillia OPP were called to Twin Lakes Secondary School in Orillia, shortly after 9:00 a.m., to assist with a threat to the school.
TLSS was placed on lockdown after a student reported seeing two adult males inside the school. One of those males was reported to have had a firearm. Several police resources attended to assist in ensuring the safety of the students and staff members.
Police conducted a thorough investigation and have determined that there was never a threat to public safety.
Photo Credit: Luc Beauvais
No Injuries As Lockdown Lifted At Twin Lakes Secondary School In Orillia