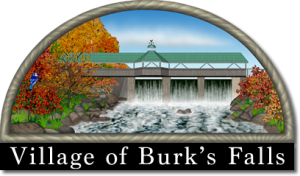 The Ontario Government is boosting the economy in the East Parry Sound area by helping develop a regional strategic plan and investing in a new tourism business.
On Friday, Norm Miller, MPP for Parry Sound-Muskoka, announced an investment of nearly $191,000 for two projects.
Ontario is investing $144,000 in the launch of Missing Link Adventure Tours (MLAT) and Santosha Farm in the Burk's Falls area. The all-season tourism and agri-food business will offer retreat packages for cyclists, family winter activities like cross-country skiing, and meals made with its own fresh produce. The investment will help construct a multi-use facility and guest accommodations.
The province is also providing $46,890 to the Village of Burk's Falls to support the Almaguin Regional Economic Development Plan. The strategic plan will help municipalities in the Almaguin Highlands align their economic development and promotion efforts.
"Ontario is pleased to invest in Missing Link Adventure Tours, which will help attract visitors to our region," said MPP Norman Miller. "We commend the Village of Burk's Falls for working with other Almaguin Highlands municipalities to achieve common goals that benefit the local economy."
"Our Government for the People is keeping Ontario Open for business and is committed to helping smaller, northern communities improve their economies," said Greg Rickford, Minister of Energy, Northern Development and Mines. "We are pleased to help launch a new business in the Burk's Falls area and help area municipalities work on new economic development opportunities."
"We welcome this investment from the province in our regional economic development plan, which could not have gone forward without this support," said Cathy Still, Reeve of Burk's Falls. "The communities in the Almaguin Highlands area are dedicated to diversifying our economies and we are glad that the NOHFC is investing in the launch of a new business."
"We thank the province for helping us launch our new business," said Robert Edmonstone, Co-owner of MLAT and Santosha Farm. "Experiential tourism, including cycling retreats, has seen a significant increase in demand. We are confident that visitors will enjoy the recreational, culinary and cultural experiences we offer, during their stay in our beautiful region."