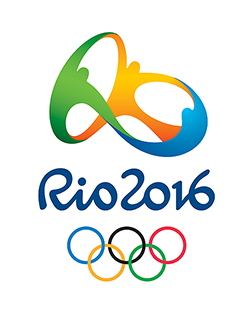 Ontario is celebrating the outstanding performance of our athletes at the XXXI Olympic Summer Games in Rio de Janeiro, Brazil
Ontario Olympians contributed to 15 of Team Canada's total 22 medals, including four gold, two silver and nine bronze. More than half of Ontario athletes in Rio also competed in the TORONTO 2015 Pan Am Games and had the benefit of experiencing competition in a high-pressure international multi-sport event. The Rio Olympics are one example of how the TORONTO 2015 Pan Am Games legacy is translating into outstanding performances on the global stage.
Some of the Ontario athletes who made a mark for Team Canada on and off the podium include:
Penny Oleksiak – the 16-year-old Toronto sensation and closing ceremony flag bearer who made history as the first Canadian swimmer to win four medals in a single summer games. Oleksiak also set an Olympic record of 52.70 seconds in the women's 100-metre freestyle and became the first athlete born in the 21st Century to win Olympic gold in any sport.
Britt Benn, Hannah Darling, Ghislaine Landry, Megan Lukan, Kelly Russell and Charity Williams of the rugby seven squad, which made history with a bronze medal-win in the Olympic Games debut of women's rugby. The medal win caps off an exciting streak for the Canadian team, which also won the gold medal at the event's Pan Am Games debut.
Rosie MacLennan -Team Canada's opening ceremony flag bearer became the first Canadian summer athlete to win back-to-back Olympic gold, with her win in women's trampoline.
Andre De Grasse – the Markham sprinter entertained the world with his bronze medal win in the 100-metre sprint, silver in the 200-metre sprint and bronze in the men's 4x100m relay.
Mandy Bujold – the Kitchener boxer stepped into the ring of her quarter-final match following an overnight hospital stay for a sudden illness. Bujold competed with determination and showed tremendous perseverance in the match, eventually losing to her London 2012 silver medallist opponent.
Derek Drouin – the Sarnia high jumper's gold medal finish now makes him the reigning world and Olympic champion, having secured the first title in Beijing last year.
Ontario supports its athletes year-round with direct financial assistance through programs likeQuest for Gold. The 141 Ontario athletes on Team Canada's 313-member contingent included 119 who received funding from the province's Quest for Gold program, which provides over $6 million annually in direct athlete assistance. Supporting the development of sport and athletes is part of Game ON to help more Ontarians participate and excel in sport.
Last summer's TORONTO 2015 Pan Am/Parapan Am Games were an important springboard for many of the Team Canada athletes competing in Rio. Athletes gained unique experience and achieved a top-two finish for Canada and a record medal count, with Ontario athletes contributing to close to half. As well, 25 new or renovated sports facilities — such as the Mattamy National Cycling Centre in Milton, the Toronto Pan Am Sports Centre and the York University Stadium — are long-lasting legacies of the 2015 Games, serving the local community and providing important training facilities for high-performance athletes.
Quick Facts
Team Canada won four gold, three silver and fifteen bronze medals at the 2016 Rio Olympic Summer Games.
Swimmer Penny Oleksiak qualified for Rio at the Olympic trials in April 2016, held at the Toronto Pan Am Sports Centre, a 2015 Pan Am Games legacy facility.
Top Paralympic athletes from Ontario will represent Canada at the Paralympic Games from September 7 to September 18, 2016.
Since 2006, Quest for Gold has provided Ontario athletes and coaches approximately $100 million in support.
Ontario has tripled its support for amateur sport from $8.78 million in 2003 to more than $27 million in 2015-16.
The Ontario Games Program contributes to the development of sport and athletes through multi-sport games such as the recent 2016 Ontario Summer Games in Mississauga and the 2018 Ontario Games recently awarded to London, Orillia and Mississauga.
"As the 2016 Olympic Games come to a close, I'm very happy to acknowledge and congratulate the athletes and coaches who proudly represented Canada and Ontario in Rio. Each and every one of them inspired us watching at home and made us proud to be Canadians. Our government continues to support these athletes through our Quest for Gold program, and I look forward to seeing their next steps as they strive for excellence in sport from playground to podium." – Eleanor McMahon, Minister of Tourism, Culture and Sport
"Canadian Sport Institute Ontario is incredibly proud of the Ontario athletes and their performances at the 2016 Rio Olympic Games. Throughout the Games we saw remarkable displays of athleticism, perseverance and podium performances. There was a strong presence of Ontario athletes, and those that call Ontario home for training, that lead the charge for Team Canada – from in the pool, to the velodrome and to the track – Ontario athletes brought home the hardware. Ontario athletes are making their mark internationally and inspiring the next generation of athletes in the province. Congratulations to all athletes, coaches and support staff on an excellent Olympic Games for Team Canada." – Debbie Low, CEO, Canadian Sport Institute Ontario