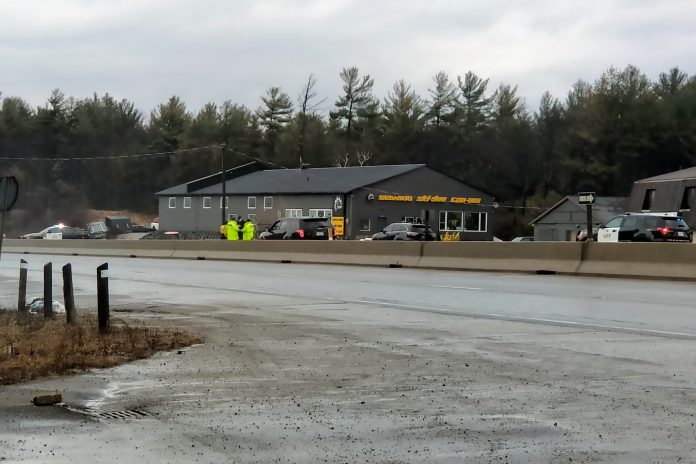 On Thursday April 18, 2019 at around 4:00 p.m. Bracebridge OPP, Gravenhurst Fire, Muskoka Paramedic Services and Ornge responded to a serious collision on the northbound lanes of Highway 11 at North Kahshe Lake Road.
A northbound pick up truck lost control and rolled into the ditch. Two of the injured occupants were flown by Ornge air ambulance to a Toronto area trauma centre with serious injuries. A third person was transported to a local hospital with non-life threatening injuries. The fourth person was pronounced dead at the scene of the crash.
Southbound lanes of Highway 11 were closed for both air ambulances to land. All southbound and northbound have re-opened.
The Bracebridge OPP continues to investigate the cause of the collision. More information will be provided as it becomes available.