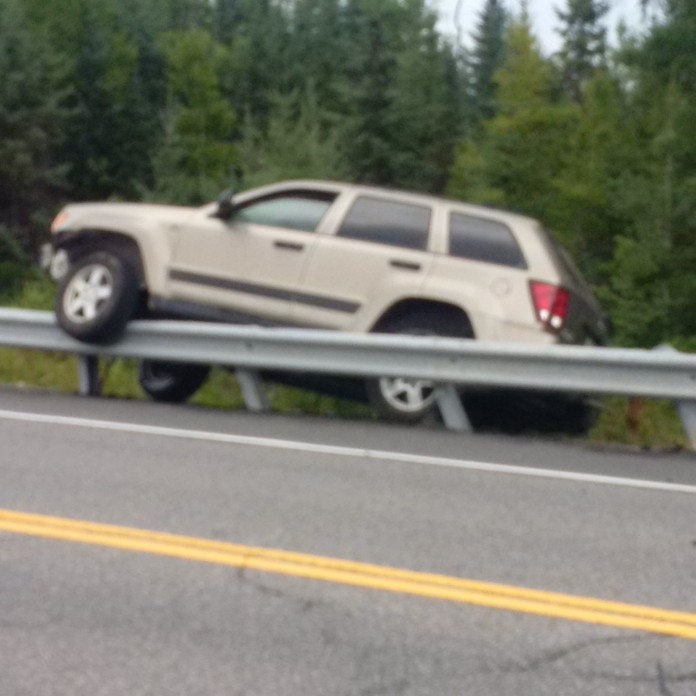 On Friday at around 3:30 p.m. Huntsville OPP, Muskoka EMS and Lake of Bays fire crews responded to a single vehicle accident on Hwy 60 at Echo Hills Rd.
The vehicle ended up on the guard rail. A tow truck had a difficult time getting the vehicle down off the guard rail and back onto all 4 wheels. A boom tow truck was called in to assist with the retrieval.
There were no injuries and it's not known if any charges will be laid with respect to this incident.