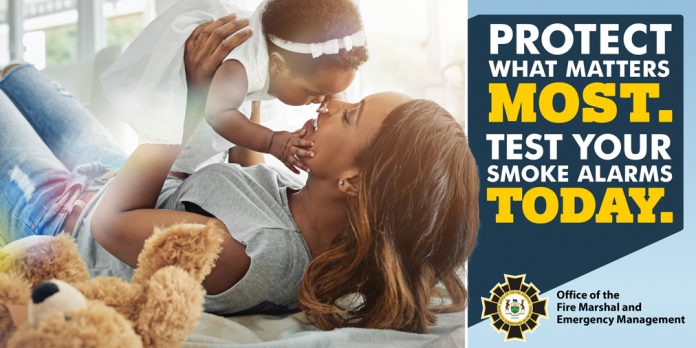 Every year people make New Year's resolutions to eat healthier, workout more, or go on a diet. How about a New Year's resolution that can save you and your family's life in the event of an emergency?
We are only a few days into a new year and there have already been a total of 6 deaths in Ontario due, in large part, to no working smoke alarms in the home. The Muskoka Fire Prevention Officers are advocating a New Year's resolution for residents to check, inspect, and test their smoke alarms, carbon monoxide alarms, and practise their home fire escape plan each month.
"Working smoke and carbon monoxide alarms along with a practiced home escape plan are critical to giving you and your family the best chances of surviving an emergency in the home" said Fire Chief Stephen Hernen. "Smoke and carbon monoxide alarms have a shelf life of 7-10 years, if yours are older than 10 years, or if you are unsure of the date, it is time to purchase a new one" he added.