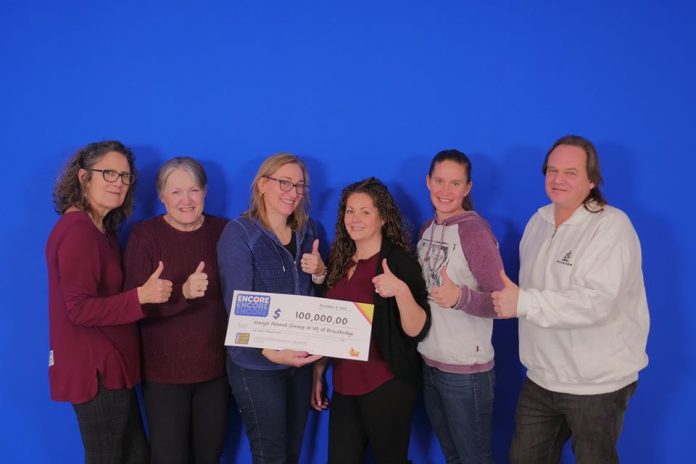 Saying yes to Encore has paid off for a group of ten people from Muskoka. The group matched the last six of seven Encore numbers in exact order in the July 23, 2019 Lotto Max draw to win $100,000!
The group members are:
Margot Almond of Bracebridge
David Corner of Bracebridge
Deborah Bradshaw of Bracebridge
Felicitas Kennedy of Huntsville
Kathie Waite of Bracebridge
Laura Oliver of Bracebridge
Lucille Forth of Bracebridge
Maria Lazzari of Bracebridge
Stephanie McMullen of Gravenhurst
Trissa Gardiner of Bracebridge
The group of coworkers have been playing the lottery together for about twenty years. They plan to enjoy Christmas and travel with their windfall.
The winning ticket was purchased at Circle K on Taylor Road in Bracebridge.
Muskoka Residents One Step Closer To Collecting Lottery Prize