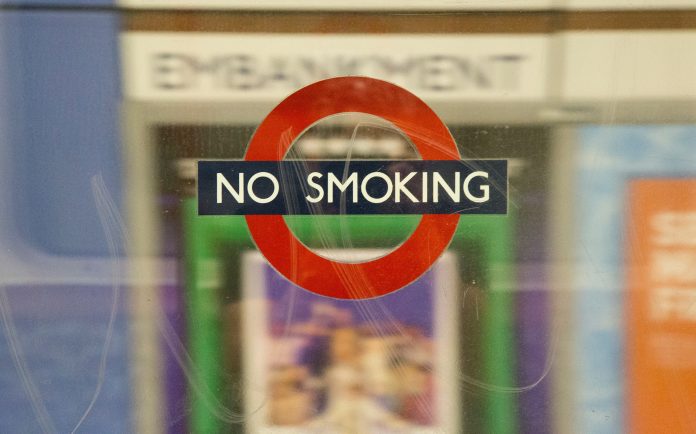 As the year comes to a close, three Muskoka properties are ending it as tobacco-free champions thanks to awards from earlier this year. The Simcoe Muskoka District Health Unit named six winners for their 2018 Tobacco-Free Champion awards this year, including three Muskoka-based winners.
The awards are given annually to celebrate World No Tobacco Day on May 31. Winners are chosen based on initiatives to help people stop smoking and to increase the number of smoke-free condos and apartment options available. The winners from Muskoka were honoured for acting as smoke-free housing advocates.
MCRS Property Management was recognized for making smoke-free units available because about 80 per cent of the buildings the company manages are designated as No Smoking, according to a district press release. MCRS also works to create smoke-free multi-unit housing with developers so that new buildings become available that are 100 per cent smoke-free and attractive to buyers and renters.
Julie Bryant, a property manager with Bayshore Property Management Inc., also received an award for helping multiple condominium boards in Bracebridge, Gravenhurst and elsewhere work on their bylaws to help the buildings become smoke-free as units turn over.
The final Muskoka recipient is the Bracebridge condominium Legends at the Falls, which has been a No Smoking property for over a year now. Both buildings at the Kimberly Avenue location as well as the grounds and patios are all smoke-free. The condominium board members along with property manager Bryant gained the required support of owners to include a No Smoking clause in the condo corporation's declaration.
The other three recipients were the Barrie & Community Family Health Team, Barrie-based respiratory therapist Shona Anderson-Wong and Barrie's Grand Harbour Condominium.