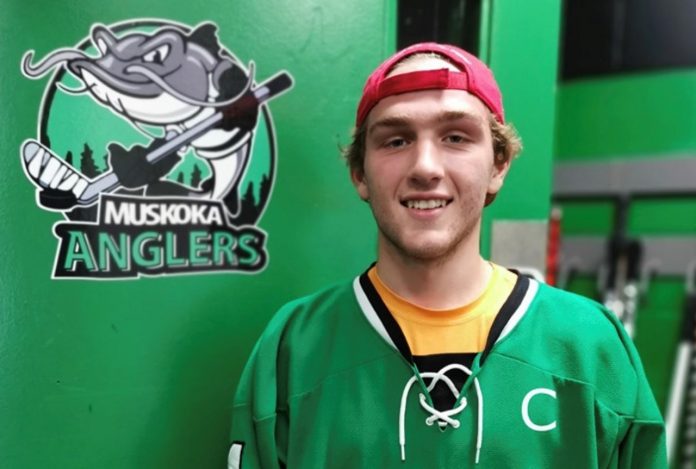 The Muskoka Anglers have announced that defenseman Sam Spencer has been named team captain for the 2019-20 CPJHL season who was resigned earlier this summer. Spencer, a 2000 birth year from Rhinelander, Wis., posted four goals and 22 points in 38 games last season.
"Over the course of last season, we leaned on Sam in key situations and he always delivered," said the Anglers in making the announcement. "His attitude on and off the ice has always been one of a leader for our team."
Sam will come in as one of the top players in the league and will give the Anglers stability in the back end with a young defensive core. Sam will come in with veteran leadership ability and is sure to impact the team both on and off the ice.
Click Here to visit the team website. The team plays at the Graeme Murray Arena in Gravenhurst.