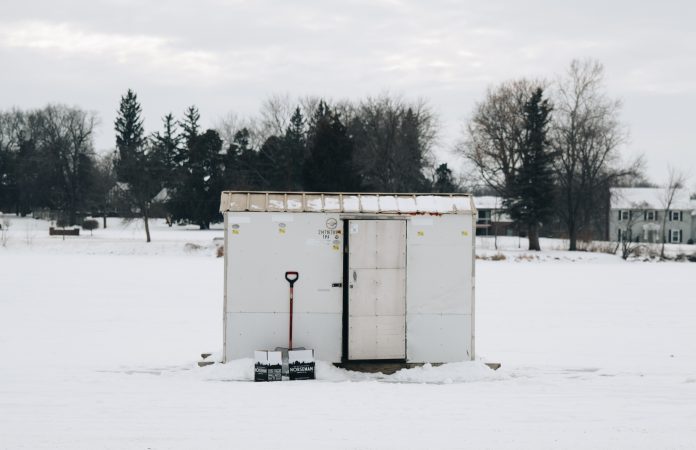 The Ontario Ministry of Natural Resources and Forestry is encouraging anglers to plan ahead to make sure ice huts are removed on time given recent slush conditions, according to a news release from the ministry on March 13.
Ice huts need to be removed from certain Fisheries Management Zones (FMZ) by a deadline (see below) and if huts remain out past the specified dates, it will be investigated and could result in charges for the owner(s) of the hut. Ice hut owners are also responsible to remove all debris and garbage from the ice near their huts as frozen debris can become an environmental hazard and a public safety concern.
Conservation Officers want to remind anglers to ensure their huts are placed on the ice in a way that prevents them from freezing into it through methods like blocking the skids up off the ice. They also asked that all ice hut owners start developing and implementing a plan now and avoid waiting until the last minute.