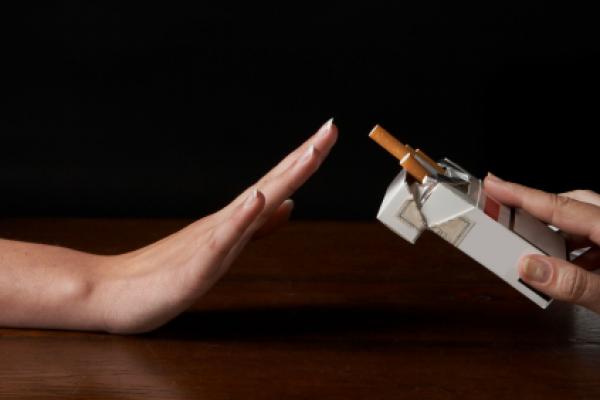 Every year, the health unit recognizes local Tobacco-Free Champions. These champions are nominated by their peers and community partners for making it a priority to help their clients, residents, staff, and families stay or become tobacco free. Nomination information can be found here. For more details on past winners, click here.
Thinking About Quitting? Check Out These Free Community Quit Supports:
E-cigarettes – What You Should Know
E-cigarettes with nicotine cannot legally be imported, marketed, or sold in Canada. E-cigarettes that make a health claim – such as they can help you quit smoking – cannot legally be sold in Canada. E-cigarettes with no nicotine and no health claim can legally be imported, marketed, and sold. Learn more. In January 2016, a new Ontario law come into effect that makes it illegal to sell e-cigarettes to anyone under the age of 19. Later in 2016, legislation is also expected to ban the use of e-cigarettes in all the places where smoking is banned including all indoor work and public places, and outdoors including children's play areas, parks, and sports fields.
Smokeless Tobacco Products – Know What's In Your Mouth
Chew tobacco is becoming more popular as teens try this new smokeless product at school, on the bench, and at home, unnoticed by many around them. The 2011 Ontario Student Drug Use Survey indicates approximately 9.2 per cent of local high school youth in our area have used chew tobacco. But the truth is, smokeless doesn't mean harmless.
It causes mouth, tongue, and other cancers.
No kind of tobacco use will help sports performance.
Chew and dip are addictive just like other tobacco products.
It's easy to start and difficult to quit tobacco – but you can quit!
Be sure you Know What's In Your Mouth!