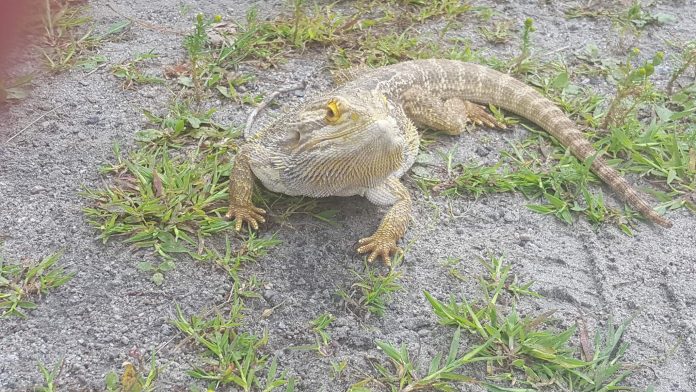 By Matt Sitler – Country 102 FM
A lizard who is about a foot long has been found in Gravenhurst this afternoon at the crossroads between Bethune Drive South and Main Street.
It was discovered around 2:20 pm by Melanie Peters, who runs the Chip Wagon across from the Legion.
She says that she initially saw a group of people looking at something in the grass and upon closer inspection, discovered it was a lizard.
She is currently keeping him in a box and has fed him some fruit and water.
If anyone has lost their lizard, Melanie says it's ok to call her at 519-429-0867.
Melanie tells Country 102 she believes it's a bearded dragon and adds that he really likes peaches.
Melanie says a man has taken a picture of the reptile and walked around to a few nearby houses to see if anyone owns him in the vicinity, but so far nothing has panned out.