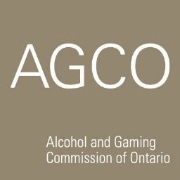 Ontario municipalities have a one-time option to opt-out of having cannabis retail stores in their communities. Municipalities have until January 22, 2019 to inform the AGCO if they wish to opt out. Municipalities that choose to opt out can opt back in at any time—but once they are in, they may no longer opt out.
If the AGCO has not received written notification from a municipality by January 22, 2019, then, by default, private cannabis retail stores will be allowed within that jurisdiction beginning April 1, 2019.
Opt-out notifications must include:
the official name of the municipality
the date the resolution was passed.
If at any time before January 22, 2019, a municipality decides it will allow cannabis retail stores within its jurisdiction, the municipality is encouraged to formally notify the AGCO as soon as possible.
As municipalities provide this information, we will update the table below.
| | | |
| --- | --- | --- |
| Tay, Township of | Opted-out | |
| | |
| --- | --- |
| Huntsville, Town of | Opted-in |
| | |
| --- | --- |
| Armour, Township of | Opted-in |