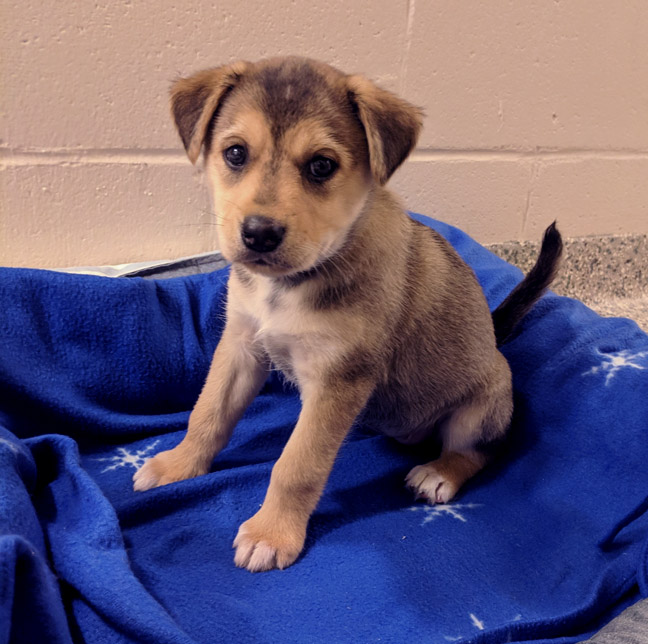 It's all wiggles and wags at the Ontario SPCA Muskoka Animal Centre, which is in the midst of a "puppy boom," as 11 irresistibly cute Northern puppies get ready to meet their new families.
The 11 mix-breed puppies came to the animal centre last month from a remote community in Manitoba as part of a transfer through the Ontario SPCA's Year of the Northern Dog program. During the transfer, a group of 59 dogs travelled thousands of kilometres before arriving at various Ontario SPCA Animal Centres across Ontario to find new homes.
The first of the puppies will be available for adoption today, with the remaining puppies placed up for adoption over the following week. The public is encouraged to visit the Muskoka Animal Centre's website, muskoka.ontariospca.ca, to stay up to date as puppies become available for adoption.
"We are so excited to introduce these adorable puppies to our community," says Jane McCamus, Manager, Muskoka Animal Centre. "We're not only hoping to help find these puppies homes, but also share the story of our work in the North through the Year of the Northern Dog program."
To bring awareness, attention and action to Northern dog overpopulation, the Ontario SPCA declared 2018 the Year of the Northern Dog. In response to many caring and compassionate Northern communities, the Ontario SPCA and its partners have developed a network of individuals, organizations and communities aimed at bringing awareness to the issue and working alongside Northern communities with a common goal – to change lives.
For more information, including how you can get involved, visit northerndog.com
Interested in adopting? Visit muskoka.ontariospca.ca