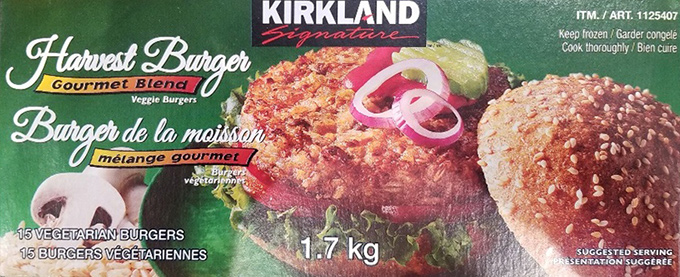 Belmont Meat Products is recalling Kirkland Signature brand Harvest Burger – Veggie Burgers from stores (Costco) due to possible presence of pieces of metal. Consumers should not consume the recalled product described below.
Recalled products
Brand Name
Common Name
Size
Code(s) on Product
UPC
Kirkland Signature
Harvest Burger – Gourmet Blend – Veggie Burgers

1.7 kg

A 1748 B20 BB/MA:


2019 AL 23 112

0 96619 30958 0
This recall was triggered by a consumer complaint. The Canadian Food Inspection Agency (CFIA) is conducting a food safety investigation, which may lead to the recall of other products. If other high-risk products are recalled, the CFIA will notify the public through updated Food Recall Warnings.The CFIA is verifying that industry is removing recalled product from the marketplace.
There have been reported injuries associated with the consumption of this product.