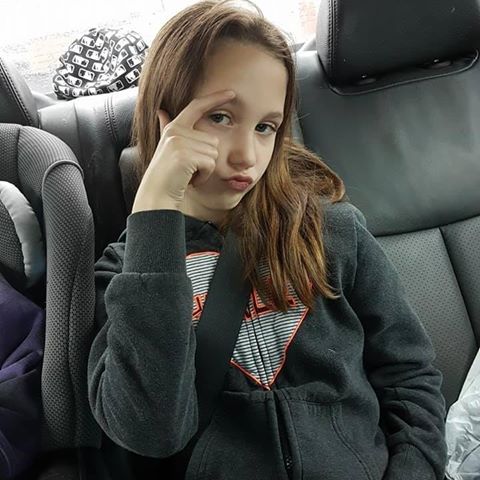 Update – The girl has been located safe.
Police have learned 9-year-old Alexandra (Aly) Deacon had been visiting relatives at a home located on Brandon Road in Ethel. Alexandria was last seen leaving her relatives home with her mother and brother around 8 p.m. on Wednesday, July 5, 2017.
Police came into contact with the child's mother and brother four days later on Sunday, July 9th around 12:19 p.m. after responding to a suspicious vehicle occurrence on Brandon Road. Alexandria was not with her mother and brother at this time.
Police have since spoken with other family members, and at this time, Alexandria's whereabouts are unknown.
Alexandra is described as being 5′ 2″; with a slim build, weighing around 90 pounds. She has straight brown hair.  She commonly goes by the nickname Aly.
Police have concerns for her well-being and safety.
If you have any information regarding the whereabouts of Alexandra (Aly) Deacon please contact Huron County OPP by calling 1-888-310-1122 or (519) 524-8314.
Photo: OPP Handout