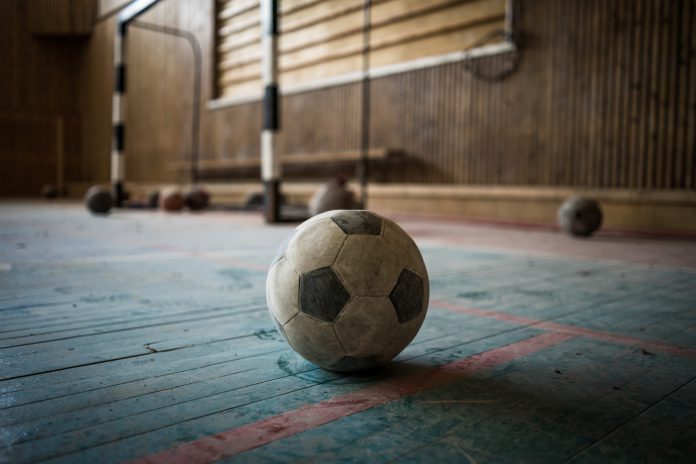 The Huntsville Soccer Club is announcing an 8-week indoor soccer program for youth starting on Jan. 10.
The 2019 Youth Indoor Soccer Skills Program takes place on Thursday evenings at Huntsville High School with age groups separated into two time slots, each running one hour between 6 and 8 p.m. It's not a league and requires no prior soccer experience, as the focus is on building skills while having fun. The program is ideal for male and female players born between 2007-2014 and costs $40 per child, which includes a Huntsville Soccer Club T-Shirt for them to wear each week.
'ÄúThis very affordable and fun programming is a great way to take away to keep your child active through the winter and help them improve on their technical abilities,'ÄĚ said a press release from the Huntsville Soccer Club. 'ÄúWith knowledgeable and Ontario Soccer Association certified coaches running the programs under the supervision of Huntsville Soccer Club Executives, the indoor soccer program will focus on learning new skills, playing small sided games and most of all having fun!'ÄĚ
Register your child for the 2019 Youth Indoor Soccer Skills Program by visiting www.huntsvillesoccer.ca.
A Message From The Huntsville Soccer Club
Established in 1996, the Huntsville Soccer Club was created to foster and teach the sport of soccer to youth and adults from in and around surrounding communities. With the most beautiful and natural majestic backdrop that Muskoka provides, the Huntsville Soccer Club enables players to enjoy the sport both during the warm months at our outdoor fields as well as during our cold winter months at participating facilities.
Our philosophy involves offering soccer programs based upon skill development, where each member can maximize their potential as an athlete and grow as a confident human being.
Whether you are looking to participate casually, competitively or in a league, you'll find our organization to be a great place to learn new skills and meet new friends.