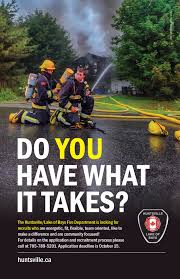 What if no one responds? The Huntsville/Lake of Bays Fire Department has launched its 2019 recruitment campaign for part-time firefighters. If you want to make a difference in your community, become a part-time firefighter. Online applications are now being accepted until May 31, 2019.
Day after day the men and women that serve our communities find that balancing their regular work hours and their commitment to be a part-time firefighter is manageable. This allows them to give back to their community and stay focused on their careers.
Individuals interested in learning more about becoming a part-time firefighter are invited to a free information night on Thursday April 25th, 2019 starting at 7pm at Station #1 – 1 Payne Drive, Huntsville.
Are you ready to respond? Visit huntsville.ca to apply.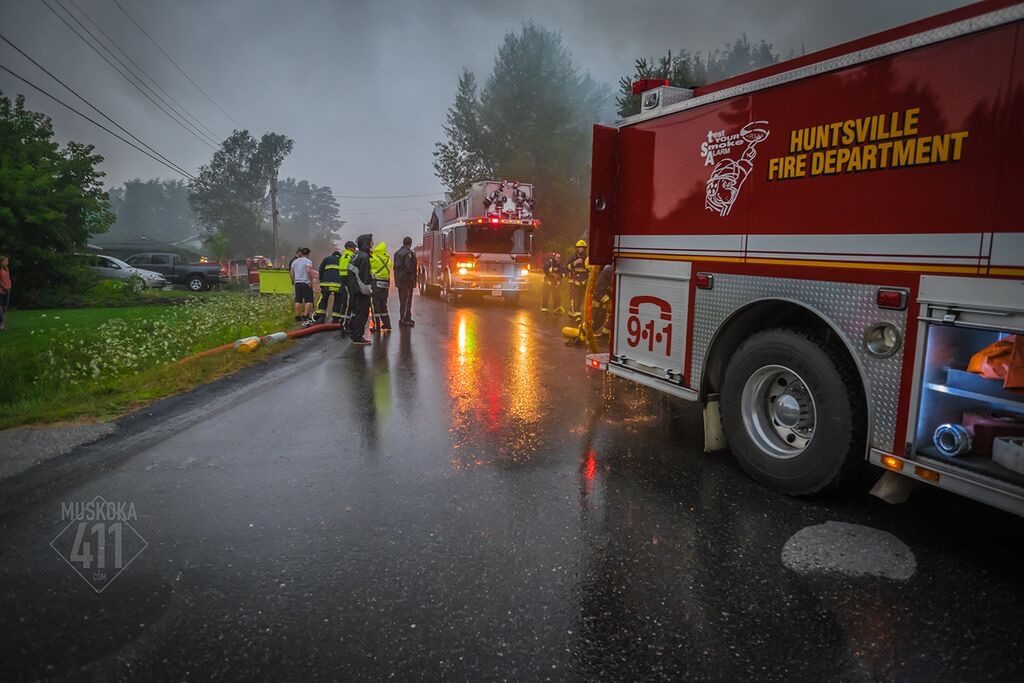 Photo Credit: Spencer Wynn