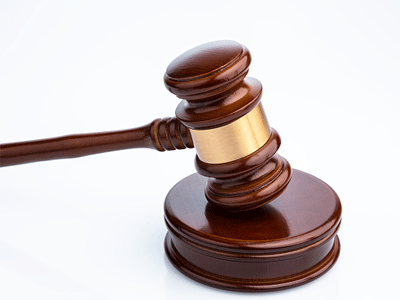 The owner of the Super 8 Hotel in Huntsville and the director of the company pleaded guilty to seven counts each of Fire Code violations under the Fire Protection and Prevention Act in Bracebridge Court on Tuesday May 16, 2017. The company was fined a total of $25,000 and the individual was fined $4500 not including victim surcharges.
Charges were filed by the Huntsville/Lake of Bays Fire Department following a complaint received and an inspection of the property at 225 Main St. West. A number of serious contraventions of the Ontario Fire Code were observed during the inspection. The fire department had reasonable grounds to believe that an immediate threat to life existed. A notice was immediately posted to deal with a fire alarm system that was shut down, exits that were blocked by ice and snow, and smoke alarms that were not functioning.
There were multiple charges filed which included the failure to maintain the smoke alarms, fire alarm system and fire exits. The hotel has since been brought into compliance with the Ontario Fire Code.
"It is the responsibility of the owner to maintain fire safety systems put in place to protect the lives of occupants" says Fire Chief Stephen Hernen. "These fines reflect how seriously these violations are taken by the Courts and the Fire Department when lives are put at risk."
Under the Ontario Fire Code, fines up to $100,000 per infraction and up to a year in jail can be imposed by the court for any Corporation found to be in contravention of the Act. Fines for an individual can be as high as $50,000 per count and can also result in a one year jail sentence.