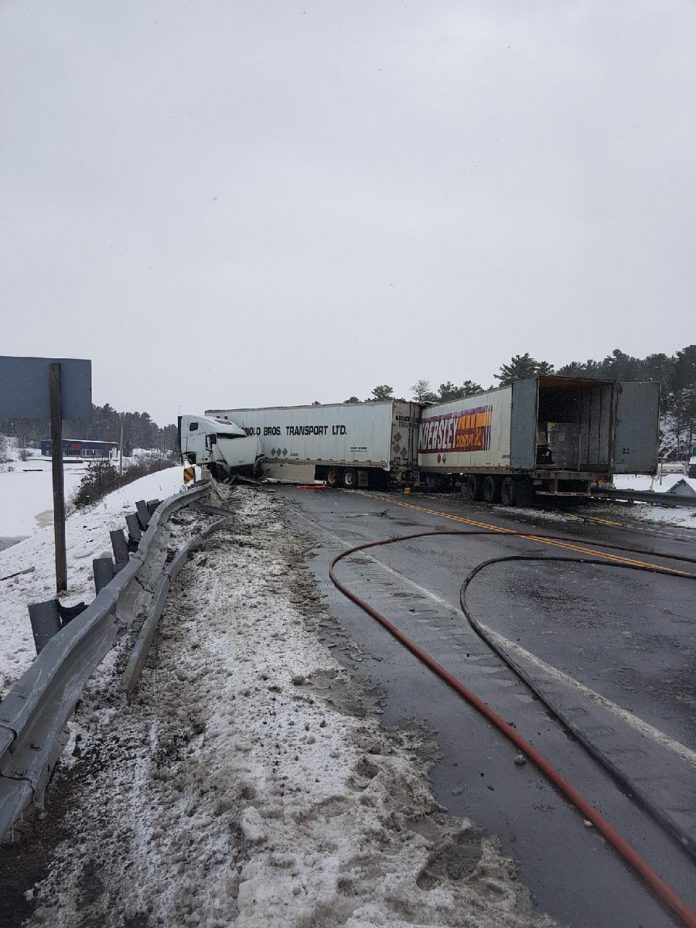 On December 6, 2018 shortly before 6:00 a.m., West Parry Sound OPP responded to a collision involving two commercial vehicles resulting in a chemical spill on the Key River Bridge in Key River, Ontario. The responding officer was exposed to a potentially hazardous chemical and was transported to hospital by Paramedics. Highway 69 was closed as a result of the crash.  
A second officer was conducting traffic control on Highway 400 near Parry Sound, Ontario because of the crash at Key River. While in her cruiser with all emergency lights activated, she was hit by a northbound vehicle. The officer suffered serious but non-life threatening injuries and was also transported to hospital by EMS. The driver of the other vehicle was not injured.  
On December 7, 2018 at shortly after 2:30 a.m. Highway 69 was opened for traffic.
The crash is still under investigation.