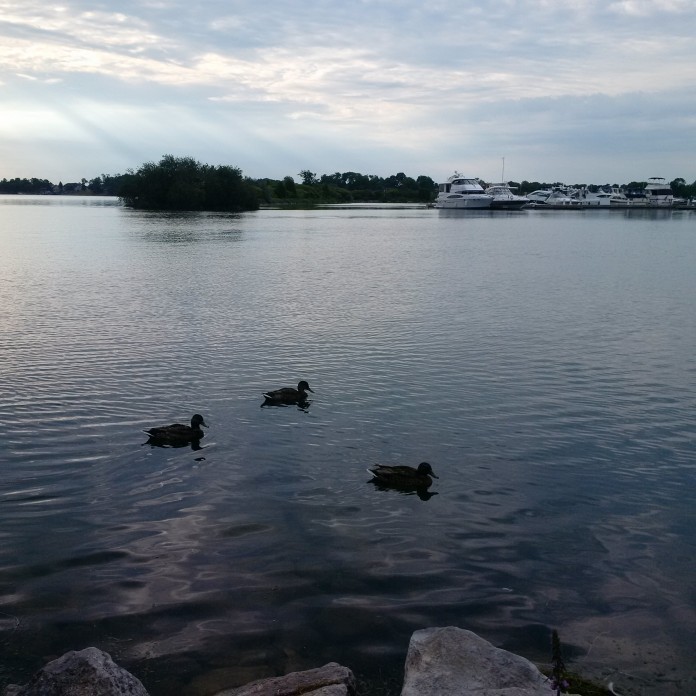 Very warm and humid conditions are expected to persist today and tonight, with daytime high temperatures between 31 and 33 Celsius and warm overnight lows in the low twenties.
Latest indication suggest a cold front will start pressing slowly southward through the region Friday, along with more cloud and scattered showers and possible thunderstorms. As a result, temperatures will reach the mid to upper twenties, bringing this heat wave to an end.
Some relief from the daytime heat today is possible in a few locales near the shorelines of Georgian Bay if a breeze off the bay develops.
Watch for symptoms of heat illness, which include
– dizziness or fainting, nausea or vomiting
– headache
– rapid breathing and heartbeat
– extreme thirst and
– decreased urination with unusually dark yellow urine.
If you experience any of these symptoms during a heat event, immediately move to a cool place and drink liquids. Water is best.
Frequently visit neighbours, friends and older family members, especially those who are chronically ill, to make sure that they are cool and hydrated.
Take a break from the heat by spending a few hours in a cool place. It could be a tree-shaded area, swimming facility or an air-conditioned spot such as a public building, shopping mall, grocery store, place of worship or public library.
Never leave people or pets in your care inside a parked vehicle or in direct sunlight.
Prepare meals that don't need to be cooked in your oven.