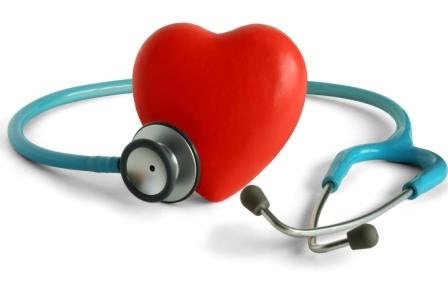 Call for tougher taxes on cigarettes
Ontario's tobacco taxes are the second-lowest in Canada, and the rates of tobacco use in the province are high because of it. Martin Kuhn, supervisor of the tobacco enforcement team at the Simcoe Muskoka District Health Unit, told the board of health last week that Manitoba, which has the highest taxes in the country, also has the second lowest tobacco consumption rate, next to British Columbia. He said the argument that high tobacco taxes may increase the sale of contraband should be discounted. It is a ruse used by the tobacco industry to distract from the fact that increased tobacco taxes result in decreased tobacco use, he explained. In February, the Ontario Tobacco Research Unit released a report outlining the importance of raising taxes to reduce tobacco use, and refuting the belief that high taxes encourage contraband tobacco sales. The board of health approved sending a letter to the Finance Minister requesting an immediate, substantial increase in tobacco taxes.
Board of health continues call for basic income guarantee
Simcoe Muskoka's board of health gained the ear of Ontario Minister of Community and Social Services Helena Jaczek last month to present their call for a Basic Income Guarantee for all residents of the province. Barry Ward and Scott Warnock, board chair and vice chair respectively, reported that the meeting went well and the minister seemed genuinely interested in the philosophy of maintaining a level of income that will allow citizens to properly maintain their health.
The health unit has been supporting a campaign for a federal-provincial discussion into a Basic Income Guarantee. That request has gained support from the Canadian Medical Association, as well as from almost 200 physicians in Ontario who sent a letter to Ontario Health Minister Eric Hoskins asking the minister to support a Basic Income Guarantee pilot program.
The health unit's new statistical report on low income shows that low income in Simcoe and Muskoka is associated with lowered life expectancy, poorer oral health, and increased rates of diabetes, heart disease and mental health.
HIV rates steady over last 20+ years
The local rate of infection with the virus that causes AIDS is well below the provincial average. But the board of health learned that each year, between 3 and 17 people are diagnosed with HIV locally, reflecting a rate that has remained steady since the early 1990s. An increase has been noticed in the proportion of people who have sex through anonymous contacts made on the internet. The health unit, in partnership with the local AIDS committee, received national recognition with a Health Infoway award last year for its innovative program to address the risks of using the internet for casual, anonymous sex. The health unit receives an annual grant from the Ontario AIDS Bureau to fund anonymous testing for HIV.
*these are the latest minutes from the Simcoe-Muskoka District Health Unit board meeting of Oct 21st