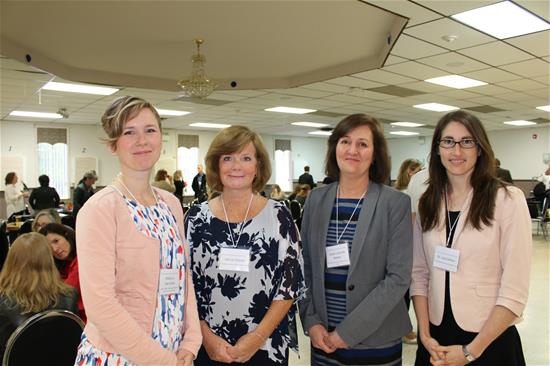 A broad partnership of health, social and emergency services has set the groundwork for a series of meetings to build a regional response to opioid misuse and addiction in Simcoe and Muskoka.
Dr. Rebecca Van Iersel (NSM LHIN) —
"The North Simcoe Muskoka LHIN and our partners are very concerned about these trends. While we have several opioid-related initiatives underway across Simcoe and Muskoka, we need to work with our partners to develop a comprehensive strategy that addresses and coordinates action on prevention, harm reduction, treatment, enforcement and surveillance throughout our region."
Opioids—both prescription and illicit—already having significant impact on individuals and families across Simcoe Muskoka, Dr. Lisa Simon, Associate Medical Officer of Health for the Simcoe Muskoka District Health Unit said.
Dr. Lisa Simon (SMDHU)—
"From 2012 to 2015, there were, on average, 35 opioid deaths per year in Simcoe Muskoka, with 43 deaths in 2015. With opioid poisoning emergency visit rates in Simcoe Muskoka significantly higher than the provincial rates since 2004, there is an urgent need to respond collaboratively to turn this trend around."
Partners at the meeting shared what their respective organizations are currently doing about addictions to prescription and illicit narcotics, where gaps exist, and where each other's strategies can be leveraged. The Simcoe Muskoka Opioid Strategy will build on provincial plans in a manner that's locally relevant.
Janice Greco from the Simcoe and Muskoka Alcohol and Other Drug Strategy, said their group was pleased to see this initiative established to deal specifically with opioids.
Janice Greco (SMAODS)—
"SMOADS has seen success with its own collaborative model," Greco said, "so we know that bringing many partners to the table will make a difference in dealing with the challenges related to the current opioid crisis."
Dr. Rebecca Van Iersel—
"I will be perfectly honest, this is a huge task. This is a huge problem.  And the possibility and impact to our community if we get it 'right,' or even start to crawl along the right path, is such a light on the horizon. I know that local residents will benefit from our coordinated efforts to prioritize this work."
The working group has agreed to meet in follow-up to continue planning a strategy.