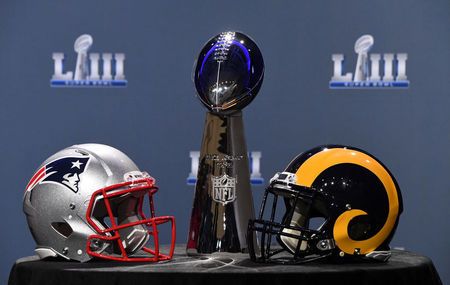 The Super Bowl is today, and as in the past years many businesses and private residences will be hosting Super Bowl parties.
The OPP would like to remind party hosts and participants to be responsible while watching the big game.
Super Bowl Sunday is one of the biggest and most entertaining national sporting events for friends and families gathering to socialize and watch the big game. Yet, it can also become one of the most dangerous days on the roadways due to impaired and drug driving.
Impaired and drug driving collisions and fatalities can be prevented. Designating a sober driver should be at the top of everyone's Super Bowl party list, but there are other ways you can help save lives, too.
If you plan on drinking alcoholic beverages or consuming cannabis, remember to plan ahead. Arrange for a designated driver, take a cab, call a sober driver for a ride or plan to stay over.
Remember if you are hosting a party you are ultimately responsible for anyone that is consuming alcohol or cannabis while at your home or business.
OPP offer the following tips
Make sure all of your guests designate their sober drivers in advance, or help arrange ride-sharing with sober drivers.
Pour properly measured drinks, don't free pour or serve doubles.
Serve drinks rather than having a self-serve bar.
Don't serve alcohol or cannabis to an already intoxicated person.
Offer non – alcoholic and or low alcohol beverages.
Avoid drinking games/competitions, which makes alcohol the focus of the party.
Monitor how much your guests are drinking and consuming cannabis.
Provide food and snacks.
Keep the phone numbers of local cab companies on hand and take the keys away from anyone who is thinking of driving impaired by alcohol or drugs.
Arrange that everyone at your party have a safe ride home or have them stay over.
"We want everyone to enjoy the game whether it is socializing with family or friends, but we want everyone to act responsible. Please do NOT drink or consume cannabis and the get behind the wheel and drive. Drinking and consuming cannabis and then driving is a gamble that you can't win." – Inspector Joseph Varga, Detachment Commander, Norfolk County OPP.
Photo Credit: Yahoo Sports