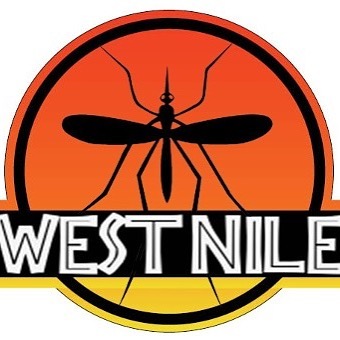 The need for area residents to take precautions against mosquitoes is even greater, now that the first human case of West Nile virus has been confirmed in the area for 2017.
The Haliburton, Kawartha, Pine Ridge District Health Unit confirms a resident within its region (Northumberland County, Haliburton County and the City of Kawartha Lakes) has been infected with the West Nile virus. The person was not hospitalized and is currently recovering. This is the first human case of West Nile virus reported in the Health Unit's region since 2012.
"The discovery of a human case of West Nile virus in our region is no surprise, given the wet weather this spring and summer that have created ideal breeding conditions for mosquitoes that can spread illness. We have also seen reports this summer of positive human cases of West Nile virus being detected in other parts of Ontario," says Marianne Rock, Manager of Communicable Disease Control, Epidemiology and Evaluation for the HKPR District Health Unit.
"Even though the cold nights and cooler fall days will eventually kill mosquitoes, it's obvious they are still active and pose a health risk. That's why it is very important for people to continue taking precautions and fighting the bite of mosquitoes that can spread West Nile virus."
According to Public Health Ontario's most recent West Nile virus surveillance data, as of August 12, 2017, there have been eight reported (probable or confirmed) human cases of West Nile virus throughout Ontario this year. Earlier this summer, the local Health Unit detected West Nile virus in mosquitoes that were trapped in Haliburton County on July 6, 2017. With mosquitoes also testing positive for West Nile virus in neighbouring Peterborough, Durham Region and Hastings County this summer, Rock says it's safe to assume West Nile virus is present throughout this part of the province.
"Don't be complacent, because wherever you live, it's important to reduce your risk of mosquitoes that can spread illness," she adds.
West Nile virus is mainly spread to humans through the bite of an infected mosquito. While most people who get West Nile virus do not experience any symptoms, a small number of individuals may develop flu-like symptoms such as high fever, severe headache, muscle weakness and stiff neck. Symptoms usually develop two to 14 days after receiving a bite from an infected mosquito. In a few cases, people may develop more serious symptoms including confusion, tremors, and sudden sensitivity to light. People who suspect they have West Nile virus should seek medical attention.
To reduce the risk of West Nile virus, the Health Unit reminds people to:
• Cover up when outside by wearing light-coloured clothing such as long-sleeved shirts, jackets, long pants, hats and socks, especially between dusk and dawn when mosquitoes are most active. Applying insect repellent containing DEET on exposed skin is also recommended to limit exposure to mosquitoes.
• Clean up and eliminate mosquito breeding areas by removing standing water around homes, cottages or campsites, including in bird baths, old tires and unused containers like barrels. Keep bushes and shrubs clear of overgrowth and debris, and turn over compost piles on a regular basis. People are also advised to keep homes and businesses 'bug tight' by ensuring windows and door screens fit tightly and do not have holes.
Photo Credit: healthywildlife.ca