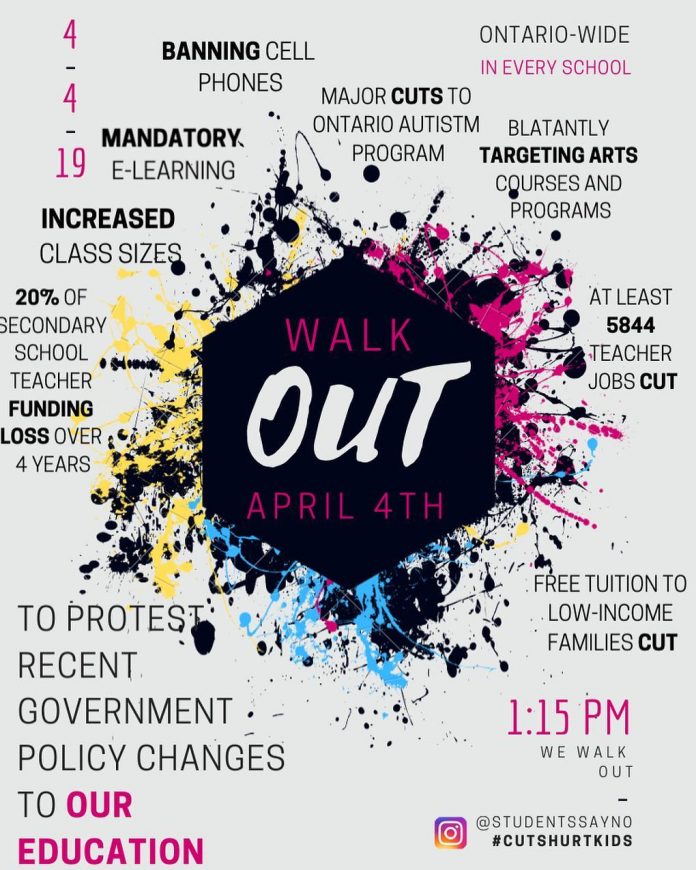 Local students in Gravenhurst are participating in a walkout on April 4 as part of a province-wide protest of the Ford government's changes to education.
Students from Gravenhurst High School are planning to meet at the Gravenhurst Opera House from 1:15 to 2 p.m. to protest recent educational changes. The changes include making students take four mandatory online courses, increasing the average class size to 28 students, cuts to supports for students with autism inside and outside of the school, cutting funding for the arts and more, according to Sage van Kooten, one of the organizers of the local protest.
The local effort is part of a larger movement called Students Say No, which has students across the province organizing protests and sharing information about what the educational changes could mean for them and their fellow students.
To learn more about the local movement, visit their Instagram here. To learn more about the province-wide movement, click here.