Gravenhurst residents in green will be gathering at the Muskoka Wharf on April 7 as part of Green Shirt Day, which honours the victims and families involved in the Humboldt Broncos bus crash and aims to continue defenceman Logan Boulet's legacy by inspiring Canadians to register as organ donors.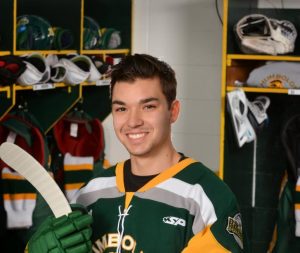 A truck collided with a bus carrying the Humboldt Broncos hockey team on April 6, killing sixteen people and injuring thirteen. Defenceman Logan Boulet died the next day from his injuries and his parents, Bernadine and Toby, followed his wishes by donating his organs and saving six lives. Logan told his parents that he had registered as an organ donor because he was inspired by his coach and mentor Ric Suggitt, who also saved six lives by being an organ donor after he died on June 27, 2017. As word spread of Logan's organ donation, over 100,000 people registered to become donors in the days and weeks that followed, according to the Green Shirt Day website. The event looks to continue raising awareness and to encourage Canadians to talk to their families about organ donation. The Gravenhurst portion of the event, hosted by the Muskoka Gift of Life Association, will run from 1 to 3 p.m. with a group photo happening in front of Boston Pizza at 2.
"It just means a lot to the community to be able to give back and to understand what it's all about because a lot of people think they're already donors," said District Councillor Sandy Cairns. "'I signed my card,' they say and it's not just signing a card anymore."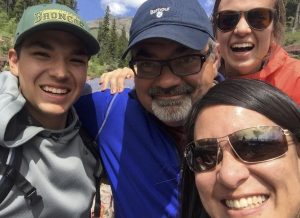 Consent for organs and tissue donation is now stored in a Ministry of Health and Long-Term Care database, so Canadians looking to be donors need to formally register online or in person at ServiceOntario. Though 90 per cent of Canadians say they support organ donation, only 23 per cent have registered, according to Canadian Blood Services. Cairns also urged potential donors to talk to their families about their wishes because, even is a person is registered as a donor, their family can overrule the decision when they die.
Cairns, who was diagnosed with an autoimmune liver disease in 2007, said she's part of the association in Gravenhurst that aims to raise awareness surrounding organ, tissue and blood donations. The group formed from personal connections to organ donation and were inspired by a local named Beth Grixti, who donated a piece of her liver to an anonymous recipient.
"She didn't even know who, but she felt it important to do that, and so the little group that's formed in this neighbourhood in Gravenhurst is just feeling that it's important to reach out," Cairns said. "There's more people [in need of organs] than we even know."
Cairns said she hopes the event will inspire more people to register as donors and maybe even bring people to offer organ donations to strangers, as Beth did. The group is not seeking any money or other donations, but they will have computers available for those who wish to register themselves as organ donors.
To learn more about Green Shirt Day, click here. To register as an organ donor, click here.
April 7th GREEN SHIRT DAY Let's Inspire one another by registering as organ donors and telling our family, because we are all in this together! Be Inspired-Register today at https://greenshirtday.ca/ #LoganBouletEffect #GreenShirtDay Canadian Transplant Association Canadian Blood Services Global News

Posted by Green Shirt Day on Tuesday, March 19, 2019