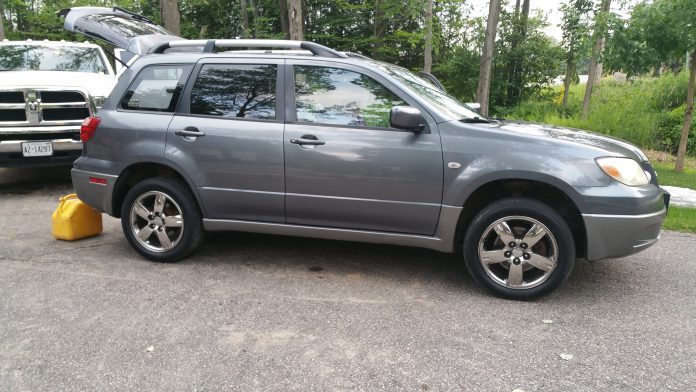 On September 3, 2019 a Gravenhurst couple reached out to Muskoka411 reporting their vehicle was stolen and had no idea if they would ever get it back.
On September 24, 2019 the couple received a call from a condo property manager in Barrie saying he found a business card in a vehicle that had been in his parking lot for almost three weeks. The business card belonged to the vehicle owner and the process to get the vehicle back began. The property owner asked for details of the vehicle and all the details Kristy and Brent Bridle gave along with the the license plate were a match.
Kristy and Brent Bridle travelled from Gravenhurst to Barrie to pick it up and the vehicle was exactly as they had left it in their Fairview Drive driveway. The few thousand dollars worth of tools and equipment were in the back, work clothes, Bluetooth headsets and loose change in the cup holder were all still there.
"We were incredibly thankful, as we had just got the vehicle six weeks prior and we were not in a situation to replace it" said Kristy Bridle.
The vehicle was left with a 1/4 tank of gas.
Anyone with information can always reach out to police or crime stoppers.