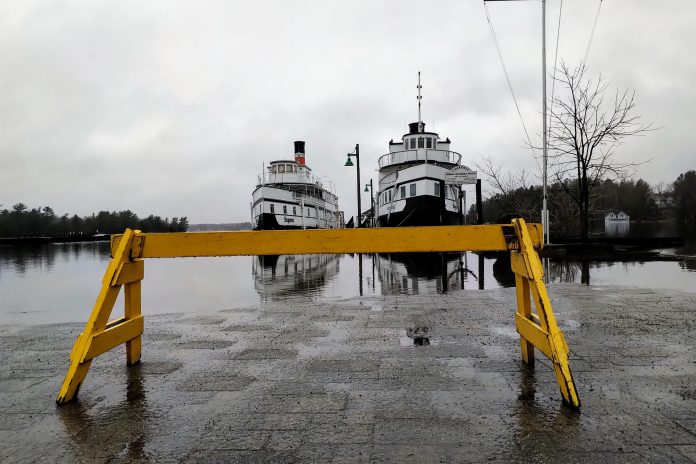 Due to the state of emergency declared by multiple municipalities within Muskoka and the district itself, the Gravenhurst Business Improvement Area (BIA) has made the decision to postpone the Fresh Fashion Show scheduled for May 8 and redirect resources to those affected by the current flood situation, according to an announcement from the group on May 2.
The Gravenhurst BIA is prepared to make a $2,000 donation towards the flood relief efforts using funds from their reserve while also working with silent auctions donors to sell the items intended for the fashion show online instead for additional donation funds. Those who have purchased tickets can receive a refund at the same location the tickets were purchased, but if ticket holders choose not to claim a refund by May 9, the BIA will consider the $25 a donation toward flood relief efforts. The BIA is encouraging all of the volunteers, businesses, sponsors and ticket-holders who would have been involved with the show to instead get involved with the flood relief.
"Although we're not in a state of emergency [in Gravenhurst], we're under siege just like everybody is with the crazy flood water and with so many of our neighbouring communities under a state of emergency, it just doesn't feel right to be trying to do a fundraiser or something else when obviously our community needs our attention on them," said Gravenhurst BIA Chair Dave Campbell. "We're certainly going to reschedule our event and we'll do it in the fall, but right now, we think it's better to see how we can focus our resources locally."
The group has not decided where they will donate the funds for flood relief yet, Campbell said, as they want to do more research about the best use of the money.
"We're going to be spending the next little while vetting which is the most effective place to donate the money because obviously there are several," Campbell said. "We just want to make sure that when we do make our donation that is going directly to the Muskoka area, so we will definitely be doing some research into that to make sure that we can make the most impactful donation that we can."
If you want to contribute to the flood relief donation being made through the Gravenhurst BIA, contact them by emailing info@downtowngravenhurst.com.