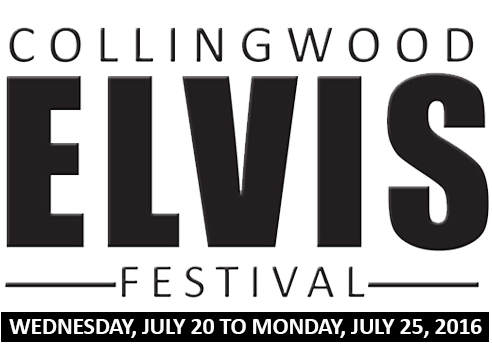 Tickets for the 2016 Collingwood Elvis Festival are selling quickly, so to be sure you get in to see your favourite performers, visit the Festival website at collingwoodelvisfestival.com or by calling 1-866-943-8849, and selecting option #1 to purchase tickets today.
Tickets range in price from $10 to $70 (+HST and service fees).
Popular shows include:
Elvis Evolution – featuring great moments that made Elvis famous.
Qualifying Round – All Tribute Artist competitors perform their first round for the judges.
Elvis: Timeless – Experience everything Elvis, from who he was to who he became.
The Grand Finals – Join us as we crown the new Grand Champions for 2016!
Some of these shows are guaranteed to sell out every year, so get your tickets today, and start planning for your visit to Collingwood!
Even without tickets, there's still plenty of Elvis action, with more than 50 individual events and activities. New for 2016, a rib-fest featuring several award-winning ribbers, and a classic car show. Join friends, family, and fans, July 20 to 25, 2016, in the heart of Collingwood's historic downtown, just 90 minutes north of Toronto.
This year the Collingwood Elvis Festival, the largest of its kind in the world, celebrates 22 years with the theme of Elvis: Timeless. Visitors can experience everything Elvis, from who he was to who he became, and learn about the influence Elvis had on every walk of life and every genre of music. This year's Festival will be a wonderful experience for Elvis enthusiasts, but also a must visit for those who are inspired by music through Elvis' legacy.
The Collingwood Elvis Festival features six packed days of Vegas-style shows, tribute artist competitions, outdoor concerts, family activities, collectibles, a carnival, and a classic car parade.
The Collingwood Elvis Festival is sponsored by OLG, Cranberry Golf Resort, Living Water Resort & Spa, and the Province Of Ontario.