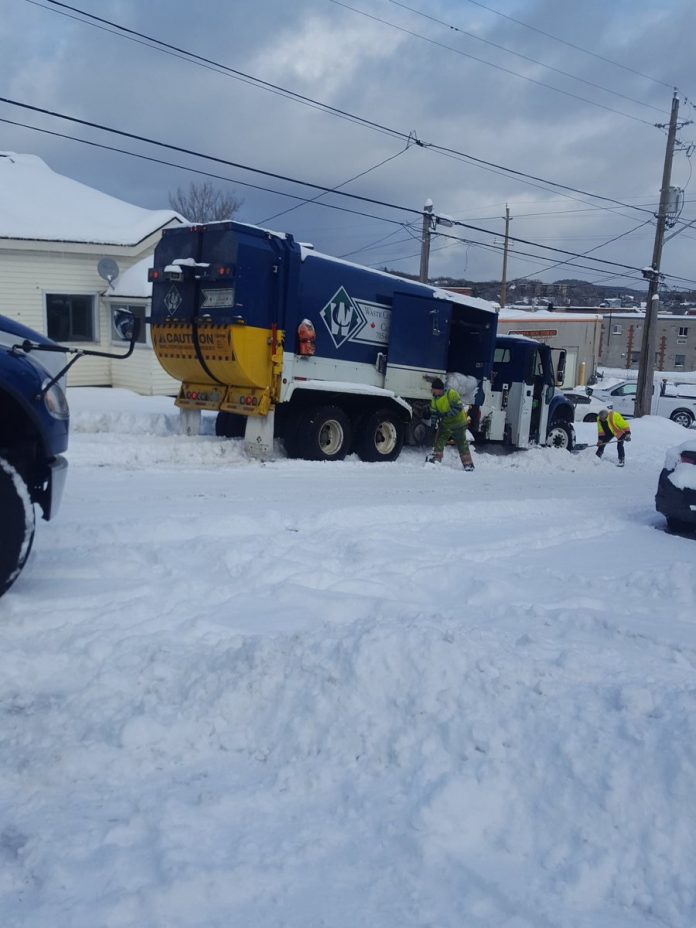 Winter weather and poor road conditions due to today's snowfall accumulation has significantly delayed garbage and recycling collection in Huntsville. Although crews are working to complete current routes, residents who do not receive collection today are asked to bring material inside, and set it back out this Saturday, Dec. 8 before 8 am.
The District of Muskoka and Waste Connections of Canada said they appreciate your understanding and apologizes for the inconvenience. They added that when certain streets are not able to be collected due to road conditions and weather events, the decision is made for the safety of collections crews and the public.
For questions or concerns relating to curbside collection, please contact Waste Connections of Canada directly at 705-645-4017.