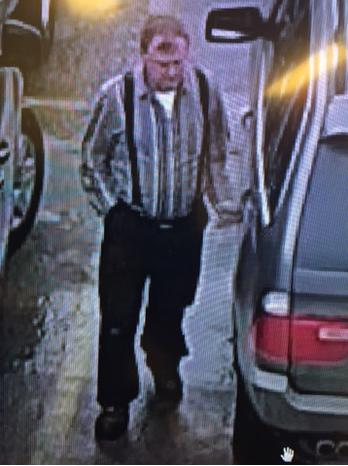 The Orillia OPP is currently investigating an incident of mischief which occurred in Orillia on February 04, 2019.
OPP say at 1:00 p.m. the driver of what is believed to be a grey coloured Dodge Caravan became frustrated with the complainant. The victim then parked his vehicle at Orillia Soldiers Memorial Hospital, returned awhile later and noticed damage done to his vehicle. Video footage shows a male in his late 50's early 60's approach the vehicle causing damage to it.
The Orillia OPP will continue to investigate this incident. If anyone knows who the suspect in the picture is, witnessed this or has information regarding the circumstances they are encouraged to contact the Orillia OPP at 705-326-3536 or 1-888-310-1122.