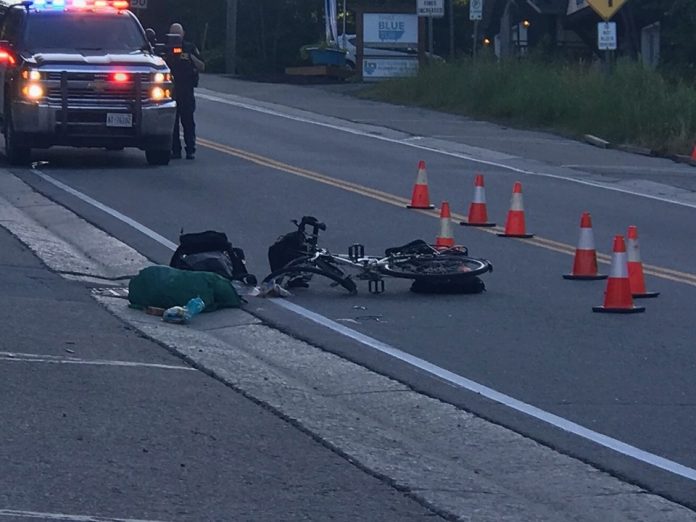 More to this story we first told you about.
On Thursday July 11, 2019 at 6:05 p.m. emergency crews were called to a collision on Medora Street between Armstrong Point Road and Ferndale Roadd in Port Carling. The collision involved a vehicle and a cyclist. As a result of the collision, the female cyclist was taken to hospital with serious injuries.
Update A 54-year-old Oxford Township woman is in stable condition in a Toronto hospital
The roadway was closed for several hours for the police investigation.
More information will be provided as it becomes available.